SGA approves temporary funding for some unrecognized organizations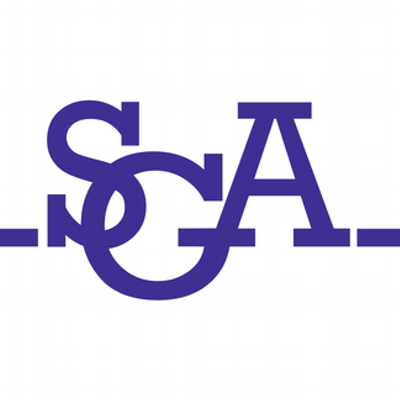 By Diana Bravo, Copyeditor/Photographer
November 2, 2018
The Student Government Association approved temporary funding guidelines for unrecognized organizations and prepared for the upcoming Academic Town Hall at the weekly meeting on Oct. 30.
The executive board agreed to set aside an undetermined amount of money to grant limited event funding to certain unrecognized student organizations,  according to Executive Treasurer Ian Mandt. SGA will vote on exactly how much money to allocate next week, Mandt said.
"A good thing to know about this is that we are not granting budgets," Mandt said.
These organizations must meet all requirements set by the prior Organization Recognition and Review board to qualify for the one-time funding this semester. The conditions stipulate that SGA joint session approves all requests, organization leaders must go through treasury and organization management training, and they must spend the balance granted before an expiration date set by the Financial Advisory Board.
The money becomes available to recognized organizations if the unrecognized organization fails to spend all the money by the expiration date, according to Mandt.
Executive Vice President Raz Moayed spoke about SGA's preparations for the Academic Town Hall on Nov. 27 from 2-4 p.m. in the Bill Bordy Theater. The new SGA Town Hall series allows students and faculty to meet and discuss academic concerns at the end of each semester.
The discussion mainly focused on student outreach such as posters around campus allowing students to write down their concerns. SGA will organize the posters by major so students can write their major-specific concerns on the signs using sticky notes. Students uncomfortable sharing their concerns publicly can scan the QR code at the bottom of the poster and submit them anonymously. 
The posters will go up on Nov. 5 and stay up until Nov. 27 before the Town Hall. SGA will occasionally station members near the posters to ensure no one vandalizes them, but will not edit student suggestions. SGA will also hand out flyers for the event.
Moayed also spoke about potentially arranging facilitators from the Office of Campus Life and Academic Advising staff to moderate discussions for the faculty-student debates at the town hall, but they have not finalized those plans yet. She hopes to use non-student facilitators to better the faculty and student experiences.
"I want students to go into this and be like 'yes, I loved that, [and] even if it's one faculty member that felt great about it, that's all that matters," Moayed said.
News editor Riane Roldan did not edit this article due to a conflict of interest.