SGA appoints Coughlin executive treasurer, ending months-long vacancy
The Student Government Association appointed former Visual and Media Arts Senator Thomas Coughlin to fill their long-vacant executive treasurer position in a Financial Advisory Board meeting Saturday, concluding a summer-long search just two days before classes are slated to begin.
The executive treasurer position had remained vacant since former treasurer Abigail Semple graduated in May and no candidates ran to replace her in the spring elections. The treasurer wields considerable control over student organization funding, which totaled $1.2 million in the 2019-20 academic year via a semesterly charge to students known as the student services fee. That funding's total will likely be reduced this year by an expected dip in enrollment due to the ongoing COVID-19 pandemic.
Coughlin intended to serve as SGA's VMA senator into the fall semester after holding the position in the 2019–20 academic year, though he will now forfeit that role to assume the treasurership. 
Newly appointed Executive Vice President Jehan Ayesha presided over the meeting, and she and three other representatives from the classes of 2021, 2022, and 2023 voted unanimously in favor of the appointment.
Coughlin's rise follows a shake-up of the organization's top leadership over the summer after former Executive President Claire Rodenbush, who was elected in the spring, resigned a few months later, and elected vice president Lindsay Debrosse filled the position. Debrosse called a Student Assembly meeting two weeks ago to appoint Ayesha to the vice presidency.
Ayesha said that upon her appointment, she began looking to appoint a president pro tempore of the Academic Senate and reached out to Coughlin. Coughlin instead expressed interest in assuming the treasurership.
"No matter the circumstances, this year was different because we had nobody running for treasurer," Ayesha said in an interview. "[Coughlin] voiced that he was interested in being treasurer, so I brought it up with Lindsay and the rest of [the executive board] and we were like 'OK, we can make this happen.' It's a little tricky because there is no language in the constitution about this… [but Chief Justice Lily Meehan-Egan] recommended we pull together FAB to appoint [Coughlin] and then talk about [organization] funding."
Coughlin said he looks forward to being the first treasurer under the SGA's new constitution. The upcoming academic year will be the first in which the constitution gives the treasurer oversight of both the Financial Advisory Board, which overviews student organization budgets, and the Financial Equity Committee, which will hear appeals from students on financial concerns. 
"Jehan, Lindsay, and I are very familiar with each other, having worked in senate on so many things and helping each other," Coughlin said. "I think this year brings a lot of challenges and expectations. In terms of what we're working on—who knows? This is my first hour as the executive treasurer, so there's a lot of things to figure out. I guess our first project will be getting these [organization] budgets out as soon as possible because that's so important."
Annual Budget Request forms are formal requests from organizations that list their expected budgets for the next year pending SGA's approval. Typically, FAB reviews these requests at the end of the spring semester. But due to the pandemic and its effects on enrollment, the board did not know how much money would be available for the 2020–21 academic year and could not allocate budgets.
While organizations did submit budgets in the spring, SGA determined they couldn't accommodate the funding requests with their now-limited funds. Instead, FAB decided to approve organization budgets from the 2019–20 academic year. Should any organization require more money, they can submit an appeal to FAB for more funds. Appeals have very rarely been denied in the past, though that may also change due to funding restraints.
FAB initially considered asking organizations to revise their ABRs from the spring to fit current college spending guidelines, which include a moratorium on food purchases and college-sponsored travel. The option was quickly taken off the table after SGA Advisor Jason Meier noted that the process would take at least until October due to the sheer volume of additional work needed from both SGA and organization leaders to complete the process. This delay would leave organizations without a budget for at least the first month of the academic year. 
FAB will ask the ten organizations granted SGA affiliation in the 2019–20 academic year to fill out a new ABR form and will allocate those budgets on a case-by-case basis. Additionally, SEAL is allowing all affiliated organizations the option to take a leave of absence for either the fall semester or the whole 2020-21 academic year without jeopardizing their affiliation status or budget.
Clarification 8/31/20: SEAL oversees the organization affiliation process, not SGA. 
Leave a Comment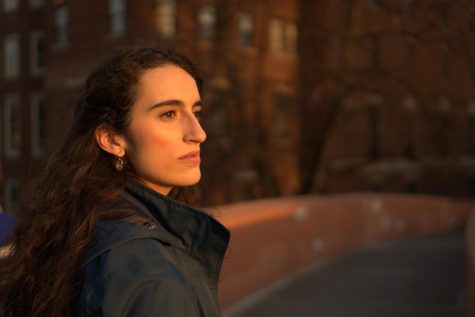 Diana Bravo, Copyeditor/Photographer
Diana Bravo is a copyeditor and photographer for The Beacon. She also works as a Metro/Local Co-op at The Boston Globe. Prior to her current role, Diana served The Beacon as Deputy Lifestyle Editor, Assistant News Editor, and SGA reporter. She is originally from the New York City area and Stratton, Vermont and is an avid skier.