SGA treasurer won't run for re-election, leaving crucial vacancy for spring
Student Government Association Executive Treasurer Thomas Coughlin is not running for a second term, presumably leaving one of the organization's most crucial positions vacant for the spring as no candidates are campaigning for the position.
There remains a possibility that someone could emerge as a write-in candidate. But with polls opening Wednesday, it appears unlikely. The executive treasurer arguably holds the most tangible power in SGA, as they oversee nearly $1.2 million in funding for student organizations, collected via the $454 semesterly student services fee charged to students. The treasurer is also responsible for chairing the Financial Advisory Board and the Financial Equity Committee. 
Coughlin declined to comment on his decision. 
Should nobody emerge, the most probable path forward is for FAB to appoint a treasurer pro-tempore—in which case the board would likely split the duties of the treasurer amongst its members. Another option would be for Executive President Lindsay Debrosse to fill the vacancy via an appointment, subject to a two-thirds vote from student assembly. 
SGA's constitution dictates that the executive treasurer's immediate successor would be the vice-treasurer, but that position also remains unfilled. Coughlin told The Beacon in October that he planned to hire a treasury team, which would include a vice-treasurer, but never did so. 
The organization's advisor, Director of Student Engagement and Leadership Jason Meier, said he was not concerned about a vacancy in the treasurer position. 
"I don't lose sleep, because I know someone is going to step up," he said. "Lindsay and the executive board are going to make a decision that is going to allow student orgs to keep thriving, and so ultimately it's not a thing I'm particularly concerned about."
As treasurer, Coughlin, who was appointed to the role in August after a months-long vacancy, oversaw a period of unprecedented inactivity for the financial wing of the organization. FAB, which allocates funding to student organizations in weekly meetings, met just twice under his leadership.
The FEC, a key component of the organization's new framework that was intended to advocate for students' financial needs, has also sputtered under Coughlin's tenure. The executive treasurer chairs that committee, and Coughlin has been unable to secure enough members for the group to begin meeting.  
In a statement, Executive Vice President Jehan Ayesha-Wirasto said SGA was prepared to handle a vacancy in the treasurership.
"Whatever happens during or after the election, the Executive Board is prepared to handle it," Ayesha-Wirasto said. "If it's an issue of vacancy it's no problem. We have been filling vacancies all throughout this past semester, we can do it again."
Throughout his time as treasurer, Coughlin repeatedly delayed requests for basic information about the operations of the treasury. He also frequently failed to disclose FAB meeting details, which are required by SGA's constitution to be open to the public. In the past, treasurers have made such information readily available.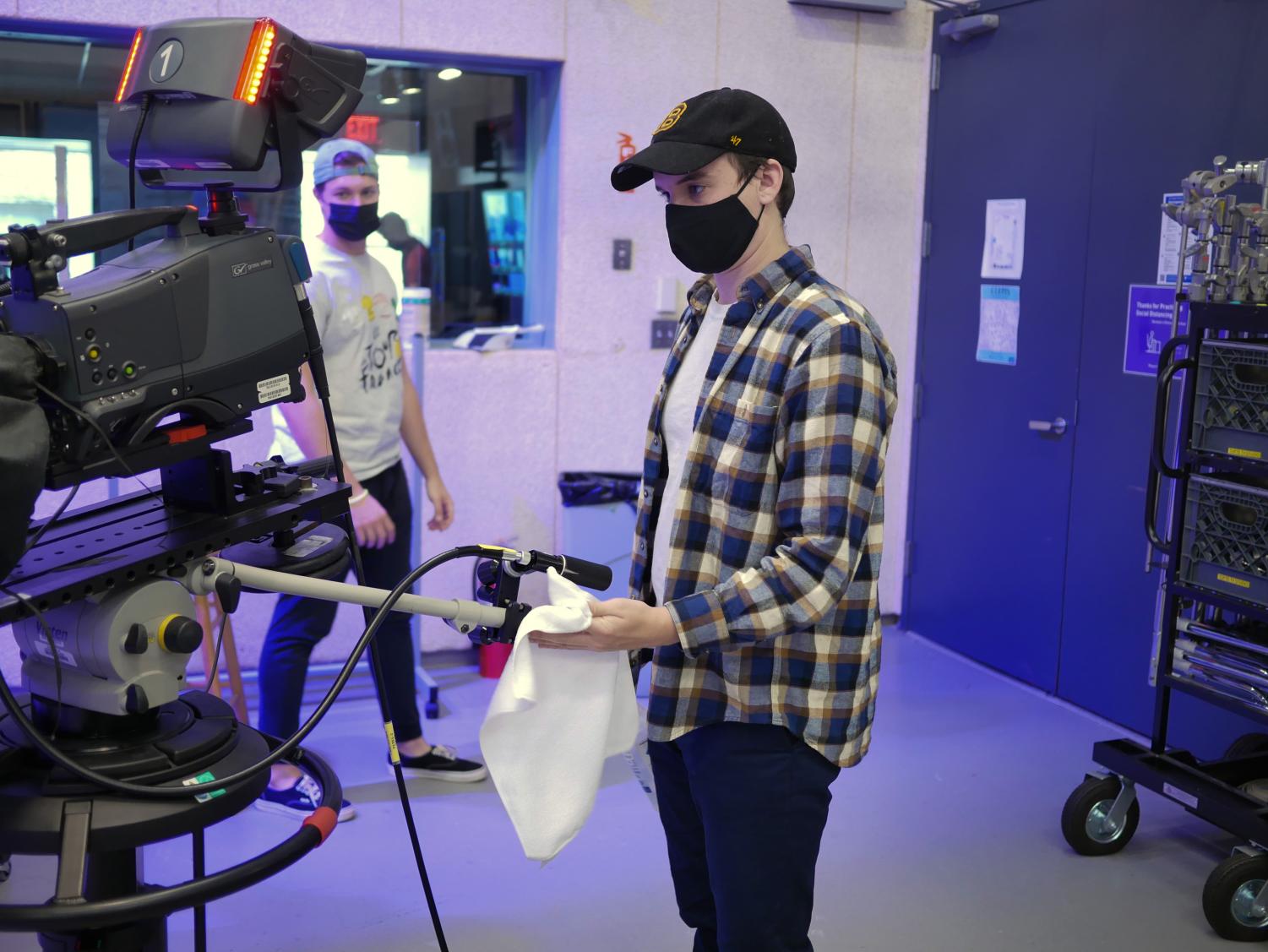 The position remained vacant through the summer following former Executive Treasurer Abigail Semple's graduation in May. Coughlin was initially elected to be Visual and Media Arts Senator but was appointed to the position after privately expressing interest to Ayesha-Wirasto.
The organization has never begun a semester without someone in the position, Sharon Duffy, SGA's former advisor of 19 years said in April.
"In my experience, there has not always been confirmed candidates that were on a ballot— meaning that sometimes an election happened where there was only a write-in option," Duffy said in a phone interview. "I personally have not experienced a time where we started an academic year without a sitting treasurer, a person in the role."
Meier said if the organization were to begin a semester without an executive treasurer, they would have to alter how they function. 
"SGA would have to make a change in how they want to operate," he said.
Meier did not elaborate further on how SGA may function without a treasurer.
Chief Justice Lilly Meehan-Egan also did not provide any details on how the organization might function without a treasurer.
"Our main goal will be to fill the role, and if we don't have someone in that role we'll cross that bridge when we get there," she said. 
The executive treasurer job has a notoriously demanding workload. Semple, who held the position during the 2019-20 academic year, said in April that she understood why students may be hesitant to take on the role.
"I don't think anybody ever wants to do this job," she said. "This job is impossible. This job is overwhelming. This job is excessive. This job is unforgiving. This job is like a million rocks on your shoulder all day long."
Towards the end of her term, Semple began advocating for some of the work of the treasurer to be offloaded to a college employee.
Debrosse told The Beacon Coughlin did not inform her of his decision. 
"I did not know Tom was not running for re-election," she said. "He never said anything, but I was also unable to make the last of [executive board] meetings."