SGA's Financial Advisory Board meetings grind to a halt
The Financial Advisory Board has not met in four weeks, due in part to a lack of appeals for additional funding from student organizations. 
The gap in meetings, Executive Treasurer Thomas Coughlin said, can be attributed to both a dip in the volume of appeals requests that SGA typically fields, and some of FAB's responsibilities shifting to the newly established Financial Equity Committee. Coughlin said he sees FEC taking a more active role in attempting to influence college policy, while FAB will only convene when needed. 
Traditionally, FAB has met at least once a week, and Coughlin did not indicate whether or not FEC has met this semester. FAB's bylaws dictate that the board is to have regularly scheduled meetings as determined by the chair and the organization's advisor, Director of Student Engagement and Leadership  Jason Meier. 
FEC is one of two new bodies created by the Student Government Association's pivot to a legislative model. The committee intends to advocate for the financial needs of students at the college. Unlike FAB, which issues funding directly to student organizations, FEC has no control over financial means. 
Coughlin said he sees FAB serving only to advise and fund student organizations. In the past, the board has used some meetings to workshop SGA treasury policy.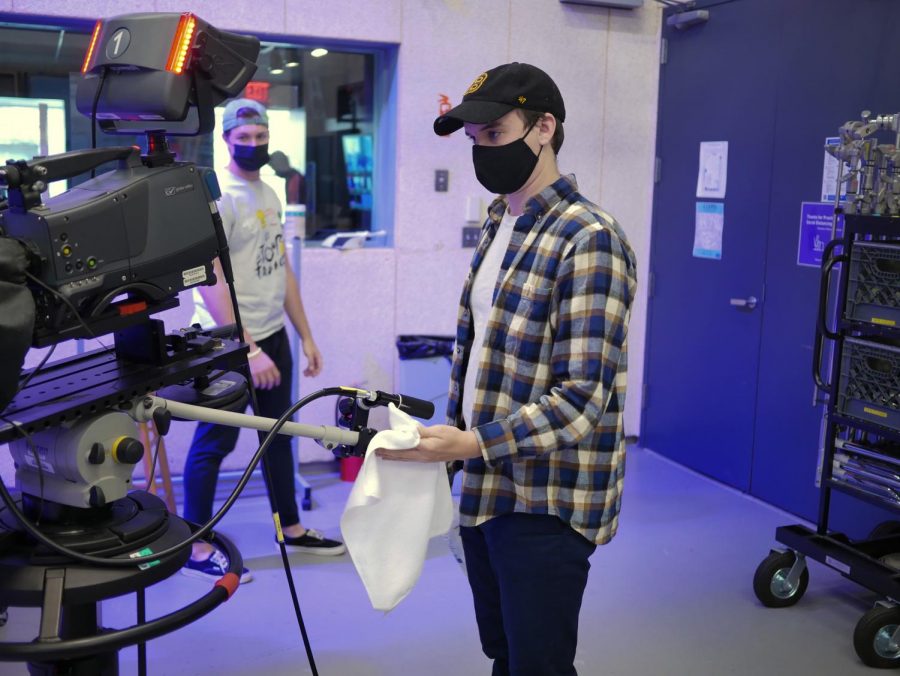 "FAB's only real responsibility within SGA is to do those appeals and to help orgs and to be an advisory board," he said. "A lot of the put-upon responsibilities in the past are no longer their responsibility—they're the responsibility of FEC. That's being shifted and transitioned, and when there's no [organizations] reaching out for help… there's no reason for FAB to meet."
Many student organizations' typical operations are curtailed due to COVID-19 restrictions, which Coughlin said could be the cause of the lower number of appeals. 
"I think [organizations] now have a surplus in budget," he said. "A lot of [organizations] planned on in-person events… so I think a lot more orgs have a lot more money for the online events they're doing than they need."
By Oct. 24 last year, FAB had granted four appeals requests. This semester, FAB has approved just one appeal.
Coughlin declined to immediately provide The Beacon with additional information related to SGA's appeals account and additional funding requests the group has received to date.
Coughlin said he is still working to bring FEC to fruition. The body currently has just three members —Coughlin, Class of 2022 Financial Equity Senator Azat Jumadurdyyev, and Class of 2023 Financial Equity Senator Mei Qi. The committee intends to feature a representative from each class, as well as a representative from Student Assembly to serve as a deputy chair, according to SGA's constitution. The executive treasurer is responsible for chairing the committee. 
"This year, it's okay for us to take things a little bit slow," he said. "We're making sure that we're doing the right things, and we're setting this up for a good and healthy future."
One of FEC's first goals will be to investigate the college's financial aid award process, Coughlin said.
"The first place that, of course, we're starting is financial aid," he said. "What can we do with financial aid? How can we make sure that is more accessible to more students? How are we making sure students are getting the financial aid they need and how do we just kind of advocate for students?"
Former Executive Treasurer Abigail Semple, who wrote the initial proposal for FEC and chaired FAB last academic year, declined to comment for this story.