FAB approves over $4,500 in appeal requests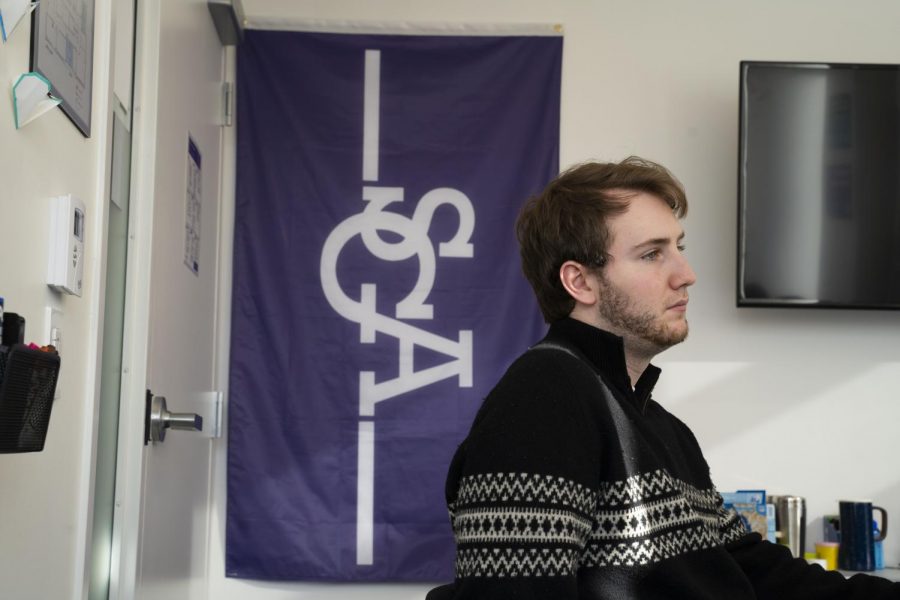 By Charlie McKenna, Deputy News Editor
February 28, 2020
The Financial Advisory Board, in a meeting that lasted approximately 15 minutes, voted Thursday to approve a spring annual budget request from Theyta, an on-campus multicultural organization for gender non-conforming students.
The request totaled $1,504.98 and will enable Theyta to bring guest speakers to campus.
Theyta Co-President Ray Geo said in the meeting that the greek organization is trying to make Emerson's campus more accessible for trans and non-binary students.
"We're working towards trying to make Emerson's campus more friendly because we like to pretend that it's 100 percent trans-friendly," they said.
In an interview following the meeting, Executive Treasurer Abigail Semple praised Theyta for their work to provide students who identify as nonbinary with spaces on campus.
We choose information accessibility
News and the truth are under constant attack in our current moment, just when they are needed the most. The Beacon's quality, fact-based accounting of historic events has never mattered more, and our editorial independence is of paramount importance. We believe journalism is a public good that should be available to all regardless of one's ability to pay for it. But we can not continue to do this without you. Every little bit, whether big or small, helps fund our vital work — now and in the future.
"What they do by bringing in people who identify using third-person pronouns into their spaces, [such as] to talk about professional careers, is an invaluable experience for students that are going to be entering into the workforce," she said.
FAB also voted over email Tuesday night to approve a $3,315 appeal request from Sigma Pi Theta after declining to vote at their prior meeting due to a lack of firm financial quotes from the group.
Sigma Pi Theta will use the funding for its annual HerStory formal at the end of March.
Correction 2/29/2020: A previous version of this article stated that Theyta is a Fraternity and Sorority Life organization. The story has been updated to reflect that Theyta is an on-campus multicultural organization. 
Charlie McKenna, Deputy News Editor
Charlie McKenna is from Los Angeles, CA and currently serves as The Beacon's Deputy Express Editor, where he leads The Beacon's coverage of events, breaking news, and student government at the college....