SGA asks Center for Spiritual Life to increase activity on campus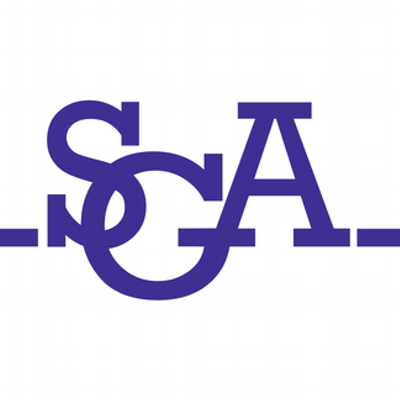 Student Government Association members called on the Center for Spiritual Life to have a stronger presence on campus at their March 19 meeting.
SGA members spoke to Director of Spiritual Life Rev. Julie Avis Rogers about how the director plans to use her office in the Campus Center to promote spirituality by giving students space for quiet moments of reflection.
"There's definitely this drive here, this business that is at once so inspiring but is also making me realize that moments of quiet are really needed," Avis Rogers said at the meeting.
Avis Rogers plans to increase spiritual awareness among students by working with spiritual organizations on campus and creating a space for non-religious students to express their spirituality as well.  
Avis Rogers also plans to implement a new speaker series. The series—called "What Matters To Me And Why"—will take place on Fridays starting March 29 and running until April 19.
"I've been thinking that, if I can make this a place where we are able to express our spiritual selves, then that would just be the dream," Avis Rogers said.
Spiritual organizations at the college include the Emerson Christian Fellowship, Hillel for Christian and Jewish students, and Mystic for students who practice pagan or earth-based practices.
"Creating a space outside of designated [religious] organizations is so important because I think talking about religion makes people uncomfortable [and] scares people," Class of 2020 and Newman Club President Caroline King said at the meeting. "For a communications school, I think it's so necessary that we learn how to talk about these things and foster productive conversations around these topics."
SGA recommended that the CSL become more involved in the orientation program so that incoming students are more aware of the center. SGA members also suggested to Avis Rogers that professors receive sensitivity training on religion and spirituality.
"We train our teachers on diversity and inclusion with a lot of things—is faith included in that training? Let's make sure it is [included]," Communications Studies Senator Annie Noel said at the meeting.
At the same meeting, SGA unanimously approved a $7,532 appeal from the Emerson Poetry Project to attend a national poetry competition. The Financial Advisory Board recommended the appeal to SGA at their March 14 meeting.
Following the approval, $94,858 remains in the SGA appeals account for the rest of the semester. The account holds the money SGA allocates to organizations through appeals.