Alumni anthology records election impressions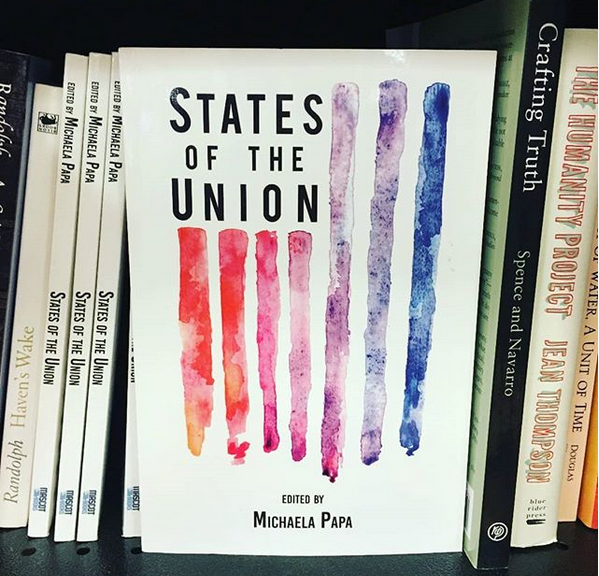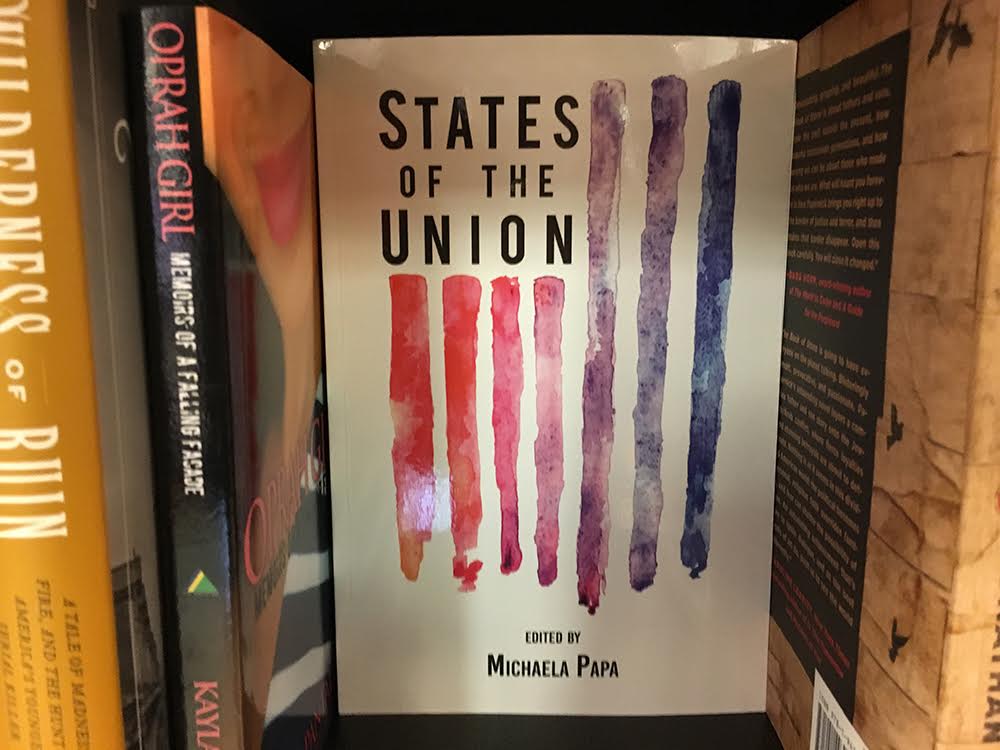 People processed the 2016 election differently—some took selfies with cardboard cut-outs of Donald Trump, while others took to the streets chanting, "Not my President." Michaela Papa '15 gathered a group of friends from her creative writing MFA program and edited the book States of the Union, a collection of responses to the 2016 election.  
"So many people had so many thoughts, and so many predictions, and such intense reactions when [President Donald Trump] hadn't even taken office yet," Papa said. "I wanted to capture that time."
The collection received about 360 fiction, non-fiction, poetry, and artwork submissions from mid-November to early February. Alongside interviews Papa conducted, the published book includes over 50 pieces from Trump supporters, opposers, and those in between. States of the Union's website features notable entries cut from the final edition.   
"People were responding about how excited they were, and people were responding about how absolutely terrified they were," Papa said. "What medium they expressed themselves through was really interesting."
Papa said her team of four editors selected the published pieces blindly, and found out their authors after they were selected. Five writers turned out to be Emerson students who could not be reached for comment. She said her team tried to gather the fullest representation of opinions and to edit submissions as objectively as possible.
"Trying to reach all of the nooks and crannies of America was an undertaking, but I think we did a pretty good job, all things considered," Papa said.
Part of the book's proceeds will be donated to 826 National, a charity aimed at providing kids ages 6 to 18 opportunities to improve their writing. Papa said she wanted to donate to a charity that perpetuated States of the Union's mission.
Advertisement:

"What I really wanted with this whole project was for people to figure out how to express themselves," she said. "Through art, but through writing as well."
Papa said she thought of the idea two days after the election. After creating a website and asking for submissions, she started a Kickstarter to reach a broader audience. The crowdfund reached $2,880 and grabbed the attention of publisher Mascot Books.
Editor David Braga '15 said the project felt odd at first because he didn't expect Trump to win the election. He said he found the contrasting opinions interesting to view since he grew up in a conservative area of Northern Virginia, but moved to Boston 10 years ago.
"I'm glad we included pieces from both sides, or else it would've been sort of a self-defeating project," Braga said.
He said he enjoyed editing the large variety of works, especially submissions from inexperienced writers.
"It was a lot different work than what we used to do in, let's say, a writer's workshop," Braga said. "You're a lot less prone to want to tear into somebody's writing when they're talking about how afraid they are of being deported."
Braga said Katherine Rudin's piece on the website, "Trump Circle," especially struck him. It depicts an erect penis in the middle of New York City's Central Park.
"It's the kind of outright perversity and absurdity and shock value that has probably captured my feeling the most of what happened," Braga said. "You kind of want to laugh, but it's also very disgusting and you don't know what to think of it. It just looks kind of objectively offensive and wrong."
Editor Michele Stulga '16 said the task seemed daunting at first, but the four editors tackled the submissions alongside their full-time jobs. She said working with her friends on the project provided the fun outlet she needed at the time.
"These are people that were my peers and close friends throughout grad school," Stulga said.  "We were all in the fiction program. I've seen all their writing and they've read all my writing. We've given each other feedback for 3 1/2 years, so it was very easy to work with them."
She said she especially enjoyed Papa's interviews, which range from a 7-year-old to Vermin Supreme, a performance artist and activist who has run for several local, state, and national elections.
Papa said she wanted to reveal her shock and personal bias at Trump's election inside the collection. She included an introduction discussing her political beliefs and purpose for publication.
"What I wanted to gain from this book was insight as to how we can move forward from this election," Papa says in the introduction. "But the answer is still that I don't know. I really thought that I could end this project with some revelations and wisdom … I was waiting to be struck with an 'Aha' moment. It hasn't come. I'm not sure it ever will."
States of the Union was published for national release on Jan. 2 and is available at Amazon, Barnes & Noble, and the Emerson College Official Bookstore.
Correction 2/11/2018: An earlier version of the article said Papa's graduation year of 2016. The correct year has been changed to 2015.