As pandemic drags on, students struggle with mental health
At Emerson Counseling and Psychological Services, the mental toll of the pandemic on students has become abundantly clear. 
Statistics provided by Kyle Rundles, a staff psychologist and outreach coordinator at ECAPS, indicate that 30 percent of the 256 students who have visited ECAPS this semester reported seeking services due to COVID-19. Furthermore, 65.6 percent of students who have visited ECAPS this semester said the pandemic negatively affected their mental health. 
These statistics mirror national trends. Several studies, including one by the Journal of Medical Internet Research, have noted a significant uptick in stress and anxiety in college students during the pandemic, due to social, economic, and health concerns.
This fall, ECAPS included a new question on their patient intake form, asking students if they are seeking services due to COVID-19. 
"Almost everyone checks boxes in that list," Rundles said in an interview. 
Students can choose to check 14 different boxes when signing up for services, each related to parts of their lives that may have been negatively affected by the pandemic, like academics, finances, loneliness or isolation, relationships, and health concerns for oneself or others. 
"Some of the main symptoms we are noticing is a struggle with motivation and focus," Rundles said. "Anxiety is up which has to do with all the uncertainty."
Those trends have led ECAPS to increase its online resources outside of counseling, Rundles said. The office now provides different student populations and faculty and staff at the college with more tips and resource sheets on their website. They also post mental health self-care videos on its YouTube channel. 
ECAPS transitioned all of their individual and group therapy sessions online last spring and provides urgent care to students who are having mental health emergencies. 
Kelly Sou, the president of Hidden Lantern, an organization that focuses on students using art to express their experiences with mental health, said that in previous semesters meetings were exclusively for students who were helping plan the annual art festival. This semester, Hidden Lantern opened up their meetings to students who want a place to talk about mental health. On average there are six students who come to their virtual meetings every two weeks. The majority of those attendees, Sou said, are first-year students.
"COVID-19 has greatly affected this country," Hidden Lantern's Outreach Director Wrolanyo Mensah said. "As youth, at the time of our lives we are supposed to be our most carefree, we have been forced to mature to save lives. This, of course, has taken a large mental toll on us. I feel like a lot of students feel isolated, lonely, and hopeless because of this situation."
Sou added that faculty, staff, and students should be empathetic to others during these difficult times. Rundles said 51.1 percent of students who went to ECAPS this semester said they have felt unmotivated or unfocused due to COVID-19. 
"Putting yourself in someone else's shoes is very important," Sou said. "For the professors, I hope that they can be cognizant that people have lives outside of their classes, and that people sometimes do need to skip a class even if it doesn't have to do with their physical health, it's for their mental health."
Students have expressed struggles with finding connections during the pandemic and have often reported feelings of isolation, Rundles said. Of students who have gone to ECAPS this semester, 58.6 percent said COVID-19 has made them feel lonely or isolated.
Isolation or quarantine can take a heavy toll on a person's mental health, she said. Emerson students going into isolation or quarantine are provided with a packet of resources from ECAPS to help support students when they move into the Paramount residence hall or quarantine off-campus. The packet includes an ECAPS services flyer and information about drop-in counseling groups. 
Some students in isolation experience feelings of guilt around contracting the virus as well as increased COVID-related anxiety, Rundles said.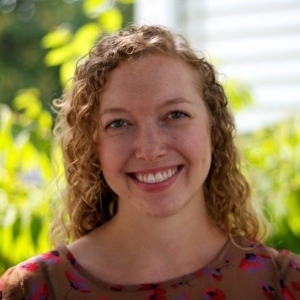 ECAPS also offers virtual group counseling specifically for students isolating or quarantining.  Rundles said that because there have been fewer students quarantining in Paramount than they originally anticipated, ECAPS opened one of these group counseling sessions to all students who want to talk about the effects of COVID-19 on their mental health. 
This group began meeting Friday, Oct. 9, and is available for all students. Those who are interested in joining the group can email ECAPS for more information. 
While the majority of students who visit ECAPS reported worsened mental health due to COVID-19, the overall number of students visiting ECAPS has decreased by 32 percent since previous semesters. Rundles said college counseling centers throughout the country have reported similar trends. 
Students studying remotely in select states or internationally are not able to access counseling services from Emerson because of licensing laws that prohibit Massachusetts therapists from seeing certain outside patients. This may be one of the reasons why fewer students have visited ECAPS this semester, Rundles said. 
"I feel like it has to do with a lot of remote learners," Rundles said. "The folks at ECAPS are licensed in Massachusetts, although there has been some leniency in specific states about that."
ECAPS has had to work on a state-by-state basis to determine what states have lifted licensing laws or offer temporary license applications for counselors to virtually meet with students. 
Rundles said ECAPS can not disclose which states they have met with students in due to patient confidentiality. Students studying remotely in another country have not been able to meet with ECAPS counselors due to licensing laws.

To boost access, ECAPS has a therapist referral service for remote students who are in need of counseling, which pairs those students with therapists located in their state or country. 
While all students at Emerson are affected in different ways by COVID-19, students of color, international students, student athletes, first-year students, and seniors are vulnerable groups that may be most negatively impacted by the mental stresses of the pandemic, Rundles said.
Ana Salas, a senior communication studies major originally from Venezuela, said that not being able to return home due to travel restrictions has taken a toll on her mental state. In December, it will be one year since Salas has seen her family. 
Along with dealing with Emerson's and the United States's COVID-19 guidelines, Salas said she also has to consider the Venezuelan guidelines that are directly affecting her family. 
"From an emotional level, [I] really don't know how [my] parents are going to do," Salas said. "When you have to deal with another country with different regulations and you really don't know what's happening, it's like another level of you wanting to control the situation and take care of your parents, but you can't." 
Financial insecurity and fear of contracting the virus have negatively impacted her mental health as well, Salas said.
"I'm here in the States and starting my life, but there's also that insecurity that this is not my country," she said. "I felt an imminent dread that I might have to leave at any moment and it's because of a pandemic, something that I cannot control, and that makes me feel really insecure."
Salas said she often thinks about what would happen to the status of her student visa if she were to contract COVID-19 and not be able to finish the semester. International students must apply for an F-1 visa to attend college in the United States and are required to enroll full-time for the duration of their studies. Not being able to attend school for a long period of time could mean those students may have to apply for an extension on their visa or risk being sent home.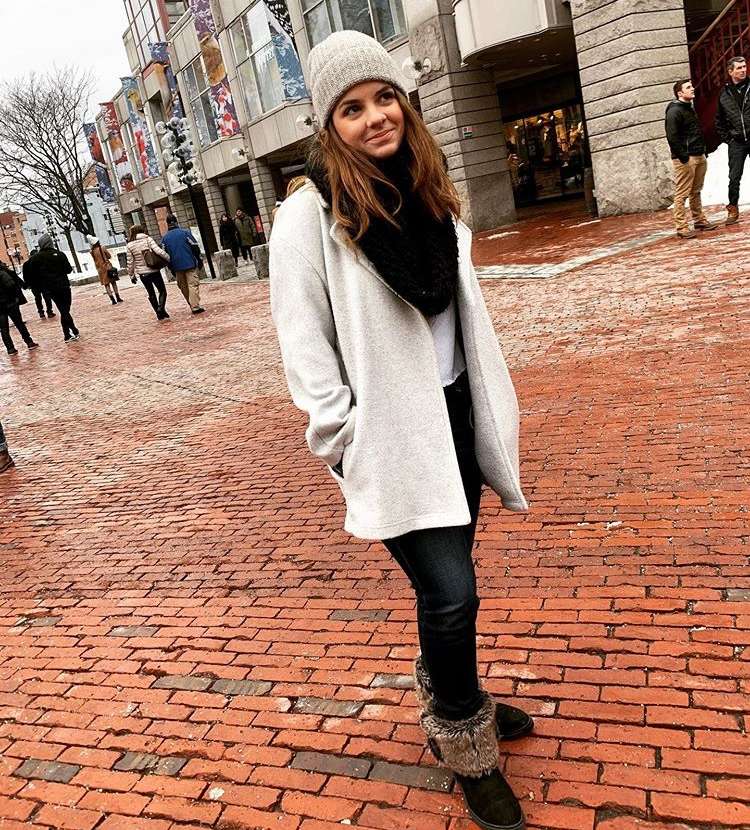 "For an American, it's hard, but for [international students], since we're in a weird ground where we do have legal status and everything but we're definitely not Americans and we don't have the benefits that Americans have," Salas said. "I understand that's completely normal. But in the era of a pandemic, where do we stand if something happens to us?"
Out of the students who have visited ECAPS so far this semester, 55.9 percent reported missing experiences or opportunities due to the pandemic. Student athletes, in particular, have seen their lives uprooted by COVID-19. Amanda Benavente, captain of the women's soccer team and a senior Business of Creative Enterprises major, said she found out the soccer season would be canceled in July.
"It was just so sad to think about something you have done for your whole life competitively ending," she said. "Having the last year taken away from you is super hard, because [I] helped build this program to what it is and [I] helped be a part of something great and for [me] not to be able to get [my] closing chapter was just a hard pill to swallow."
Benavente said that because this fall is her last semester before graduating, the cancellation left her feeling lost for the first time in her life. 
"A lot of athletes just don't know what they should do right now," she said. "I feel like my whole life, I've always had a plan for myself, I'm someone who likes to make a plan for things and make sure that I am doing the right steps or the right things to be in that place in the future, and this completely upended everything I ever planned for my life. My whole future basically is unknown right now."
While sports have been canceled for the semester, the women's soccer team has continued to have socially distanced training and do bonding exercises. Benavente said that she has felt supported by her coaches and teammates during this semester. 
"I just feel like sometimes it's hard to reach out and be sad about something that everyone is in the same boat about," she said. "I wouldn't really complain about my general sadness or feeling bummed out about my season when literally everyone's going through it. The coaches and everyone around me don't care, they'll be there for me no matter what, so that's amazing."
Rundles said it is important to normalize difficulties of COVID-19, and she encouraged students to take social media and news breaks. She also recommended students create self-care plans for the semester. Rundles added that she encourages students to check in with their friends about their mental health and be good allies. 
"Shift your thought to foster flexibility," Rundles said. "We are all facing something none of us have faced in our lifetime."
ECAPS offers a variety of mental health services to students, including group counseling, individual counseling, and urgent care services. Students seeking help can contact them at (617) 824-8595 or [email protected].