Freshmen to potentially lead women's soccer this season
The women's soccer team faces the challenge of reconstruction with a smaller and younger roster following a historic 2018 season. 
The Lions capped off last season with 11 wins and seven losses. The team defeated Babson College 1-0 in the quarterfinals of the New England Women's and Men's Athletic Conference, and lost against Springfield College 3-1 in the semifinals. The season marked the first time the Lions won a home playoff game. However, the team enters this season with a drastically different roster.
"I think one of the challenges we have is we have a younger team in general, so we have to bring that younger group together and play our style of soccer," head coach David Suvak said. "I think that there's probably a handful that will make an impact early on. I think we may have two or three [freshman] starters."
The Lions will start with 23 players this year instead of 30 from last year, with 11 of the 23 being freshmen.
"My first impression was that the freshmen are going to give us a run for our money and really help us push this team to the next level that we really want to get to," sophomore captain and goalkeeper Megan Rose said. "I think we have a really great freshman class this year, and I'm super excited to see—once we all start jelling together, running together, and working together—what this team can do."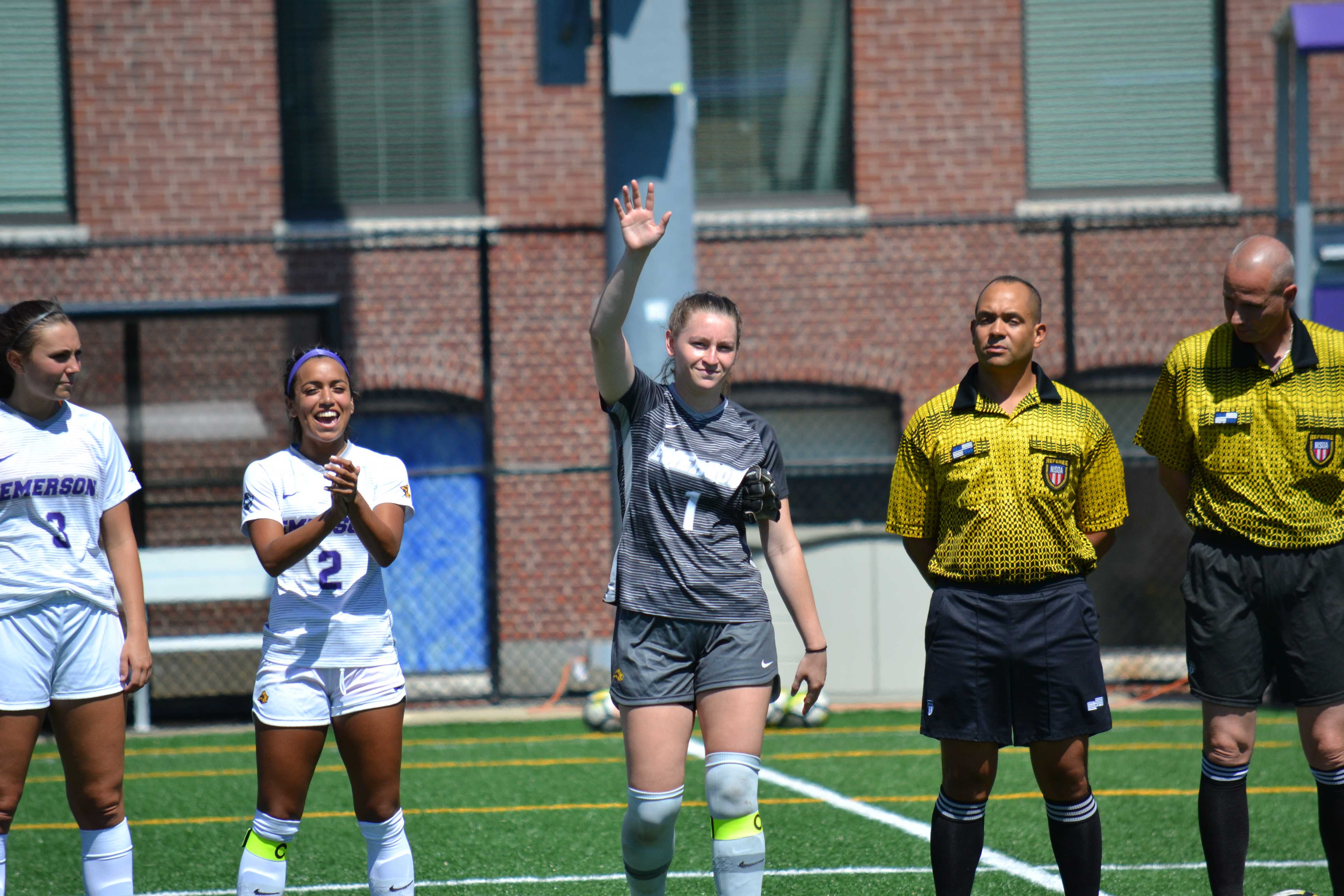 The Lions opened the season with a 2-1 home win against Regis College (Mass.). Freshmen midfielders Ainslee MacQuarrie and Sage Stack scored their first collegiate goals. 
Stack said the freshmen need to figure out how to play with each other and how to play against experienced opponents. 
"I just think learning to play with each other, because we're a super young team and we're all pretty new," Stack said. "It's been hard learning to play with each other, but I feel like we're all getting comfortable game by game. Playing against girls who are four years older than us is definitely a challenge." 
Jess Frost '19 and Paige Haley '19 led the team in scoring last season. Frost led the team with eight goals and eight assists while Haley tallied six goals for the Lions. Without Frost and Haley, Suvak said, the team needs other players to step up and meet the expectations the two players set last season.
"I think one of the biggest changes is that we have a substantially smaller squad," Suvak said. "We're playing with a very focused group of players and it's risky in one way that, if we have some injuries, that could cause us some problems." 
The preseason coaches' poll placed the Lions at sixth out of 11 in the NEWMAC.
"We actually don't mind where they put us," junior captain and defender Amanda Benavente said. "It's a great way to show the NEWMAC that they underestimate Emerson, so we're ready to just surprise them and show the rest of the teams what we got." 
Suvak said all three captains this year—Rose, Benavente, and senior forward Veronica Alberts—will bring a different perspective to the team.
"Each one of them in their own right brings a leadership quality to the program," Suvak said. "Megan [is] a natural leader because of her position as goalkeeper, Amanda is a very passionate and high quality player, [and] Veronica is coming in with three years of experience, and she's bringing experience knowing what we want as coaches."
In addition to the new changes on the roster, the team will also alter their approach in both practice and mindset. Rose said the team is focused on improving from last year, and one thing that has changed is in their practice sessions.
"Everyone's goal is to see ourselves in that final game against whomever that may be, so in order to improve on that, a lot of aspects of our team and the way that we practice have been changing," Rose said. "We've been bringing a lot more intensity and doing a lot more technical stuff to make sure our touches are on point along with our finishing and to make sure we can get the ball in the back of the net as much as possible."
Benavente said the key to success this season will be how well the team jells together on and off the field.
"The key factors this season will be working as a unit and our effort being there for every game, every practice, no matter what," Benavente said. "I really like the way our team is headed, so it's exciting because we're all still trying to mesh together."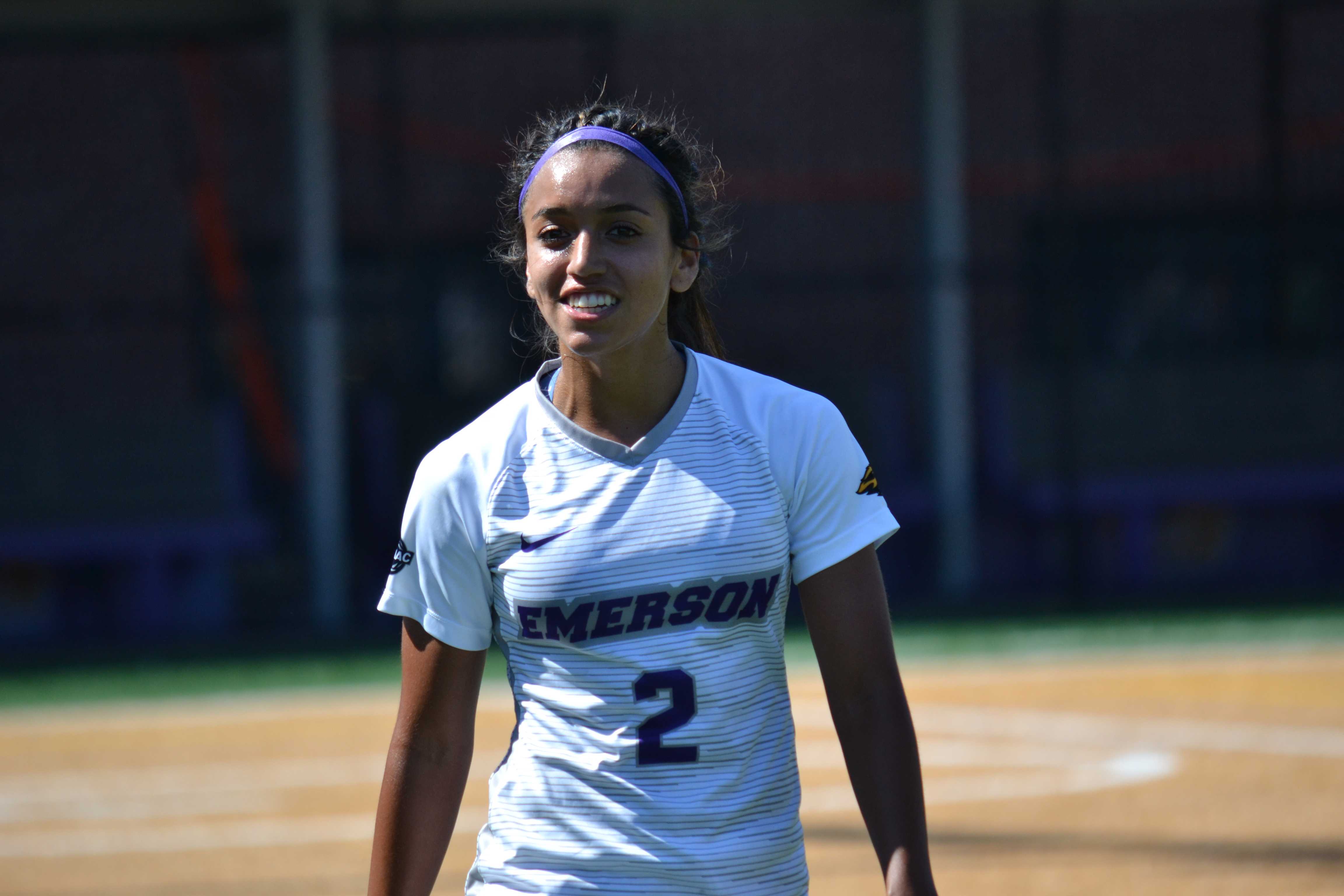 The team defeated Regis College 2-1 on Aug. 30 and Plymouth State University 2-1 on Aug. 31. The team begins conference play against Mount Holyoke College at home on Saturday, Sept. 21. 
The Lions will resume their game against Tufts University tonight at 5:30 p.m. after a lightning delay with Tufts leading 2-0 and 30 minutes left to play. The Lions will play their next game away at Saint Joseph's College on Saturday at 4:30 p.m.