College extends hybrid learning through spring semester amid pandemic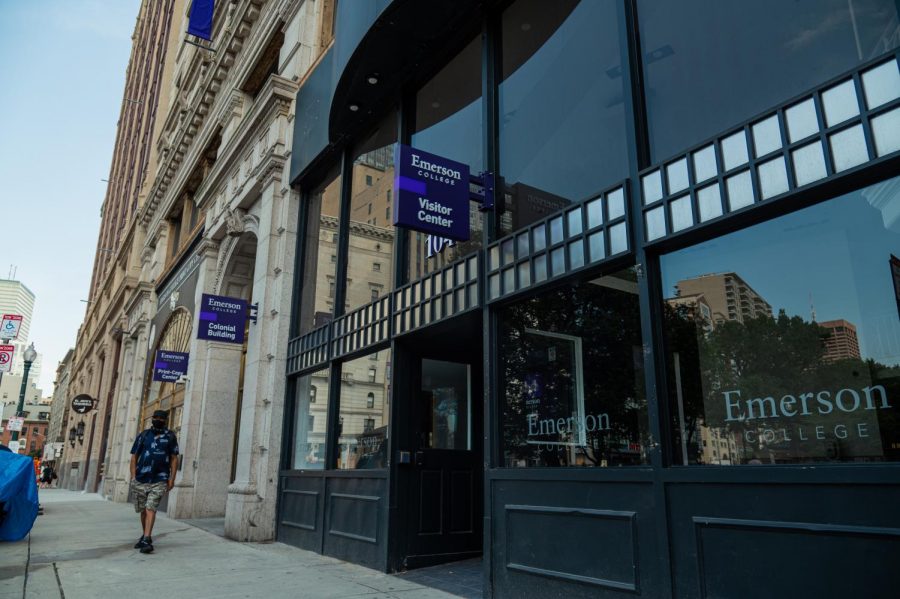 By Domenic Conte, Managing Editor
September 24, 2020
Looking for the audio version of this story?
This tool has been temporarily taken offline due to a fatal technical error. We are actively working to correct the issue and hope to have a workaround in-place shortly. Providing accessible information to all members of the community is our top priority. If you require assistance, email [email protected]
Emerson confirmed plans to continue its use of the hybrid learning model instituted this fall in the spring, in an email sent to students Thursday morning.
"Given the current state of the global pandemic, Emerson will continue its hybrid Flex Learning plan for the Spring Term," Provost and VP for Academic Affairs Michaele Whelan wrote.
Whelan's email is the first public statement from the college about its plan for the spring. Officials published a "proposed" spring calendar last week that began on Jan. 19 and continued straight through to April 29 without a spring break. Whelan wrote that students can expect further details about the spring semester shortly.
The college will offer an additional roster of online-only courses for students who still wish to continue strictly remote learning, Whelan noted in the email.
Additionally, the college will send the first of two surveys to undergraduate students soon, Whelan said, to gather enrollment and housing feedback. The survey will also collect data on whether students are considering moving from hybrid to online learning or vice versa. 
We stand for community, fact-based journalism. What do you stand for?
Some things in life are essential; they touch us every single day. Good journalism is one of those things. It keeps us in the know as we hurry through our busy lives.
Registration for Winter Term courses begins on Oct. 5. The college will offer two-credit and four-credit courses between Dec. 10 and Jan. 8, that will be taught remotely both synchronously and asynchronously. 
Whelan said the college will share additional details regarding the Winter courses and Spring semester soon. 
This is a developing story. Check back for updates.
Domenic Conte, Managing Editor
Domenico D. Conte is a junior journalism student from Wakefield, Mass., and the Beacon's Managing Editor for Content. He formerly served as a Print Managing Editor after two semesters as a sports editor,...