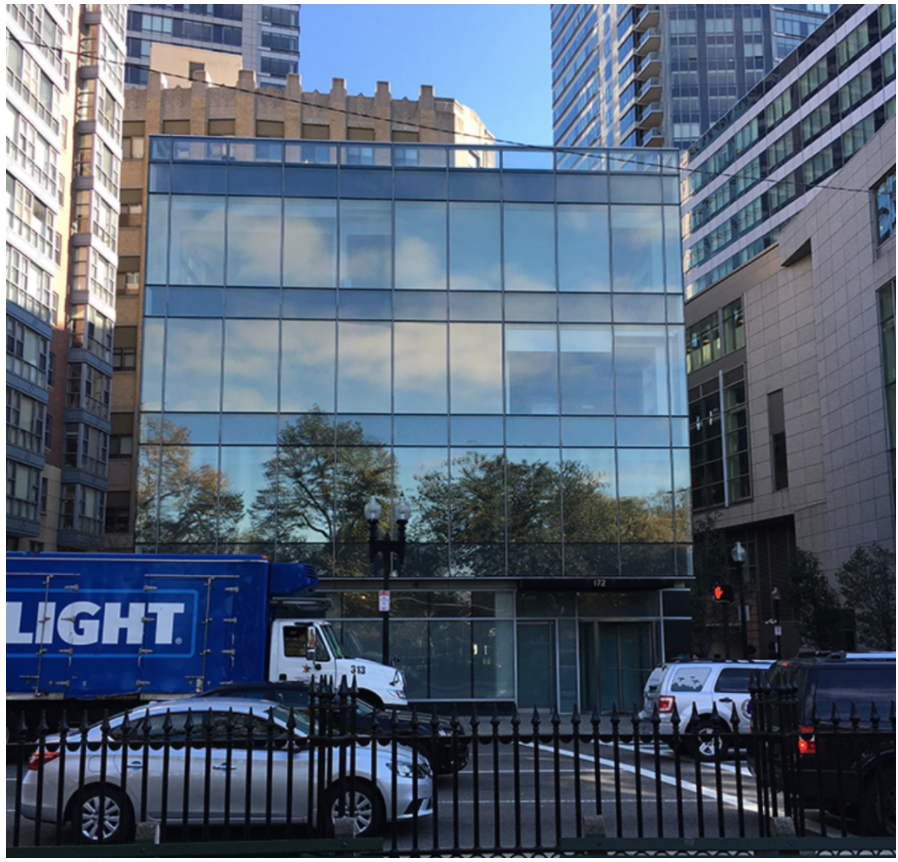 The floor plans for the 172 Tremont St. building include 13 meeting spaces and only four private offices for student organizations. But the administration said it's open to student input.
On March 27, representatives from Elkus Manfredi Architects in charge of redesigning 172 Tremont revealed floor plans of the new building. The plans detailed spaces for student meetings, organization offices, and social gatherings at a Student Government Association meeting.
The Elkus Manfredi representatives attended the meeting along with Vice President and Dean for Campus Life James Hoppe and announced the distribution of space within the building. He also said organizations with offices in the Campus Center can apply for assigned storage lockers in the basement of 172 Tremont St. and book time in a meeting space.
"It seemed like most of the assigned offices weren't big enough for [organizations] to have meetings in so they kind of became de facto storage spaces," Hoppe said in the meeting. "That's what we hope we would take care with the central storage that was designed."
Hoppe also announced several shifts in location for campus amenities in an email sent on March 24.
The Fitness Center will be relocated from its spot at 52 Summer St. to the Max Mutchnick Campus Center.
The Cabaret, located at 52 Summer St., will return to its original place on the first floor of Little Building. The renovated basement will be designed to include a lounge, additional space for the Cabaret, two studios, three rehearsal rooms with pianos, and a workroom. The area formerly occupied by the Little Building Dining Hall will feature a conference room large enough to fit 300 people.
According to an email sent out by Hoppe, the on-campus undergraduate population will increase by 70 percent when the renovations of Little Building are complete.
"These various projects represent a remarkable transformation of our campus on the Common," Hoppe wrote in the email. "[They] are designed to complement living and learning environments for our students, create intellectual and academic space for faculty, restore landmark facilities, and establish a greater sense of place for our community."
SGA Executive President Annie Makielski said the SGA executive board has been actively involved in the planning process and advocating for gathering areas that will best serve students.
"The administration has been incredibly responsive to our ideas and thoughts," Makielski wrote in an email. "While a change in how our campus spaces are used and where they are located may take some time to get used to, we are optimistic this space will greatly benefit the student body and help foster a stronger sense of community at Emerson."
Chris Van Buskirk contributed reporting to this article. 
[gview file="https://berkeleybeacon.com/wp-content/uploads/2018/03/172-plans.pdf"]