Emerson alumni team up to adapt "The Fact of a Body" for HBO series
CONTENT WARNING: This article contains mention of sexual violence and murder.
Alum and writer Alex Marzano-Lesnevich's '09 book The Fact of a Body has been picked up by fellow alum Jermaiah Zagar '03 to be adapted into a HBO Television series. The book, a memoir and an autobiography, follows Marzano-Lesnevich's own childhood intertwined with a story about a murderer.
Marzano-Lesnevich received their MFA from Emerson and published their book in 2017 after working on it for nearly a decade, they said in an interview with The Beacon. 
"My publisher likes to say that the book was a decade in the making. I like to say that it was three years in the avoiding and seven years in the writing," Marzano-Lesnevich said. 
In 2003, Marzano-Lesnevich was studying at Harvard Law School, where they interned at a death penalty defense firm in New Orleans over the summer. Marzano-Lesnevich and other interns learned of the Ricky Langley case after being shown his confession tape. 
Langley was on parole after prior child-molestation convictions when he murdered his six-year-old neighbor, Jeremy Guillory, by strangulation, then hid the body in his closet during the search for the missing child. Langley was found guilty of first-degree murder and sentenced to the death penalty; the sentence was upheld on appeal. In his third trial in 2003, however, he was acquitted of first-degree murder, convicted of second-degree murder, and sentenced to life in prison in 2009.
"My goal was not to write about it initially; my goal was to learn as much as I could about the legal case so that I could stop thinking about it," Marzano-Lesnevich said. "I could move on with what I wanted to be doing, write about stuff that I thought had nothing to do with my life." 
Marzano-Lesnevich recounted the extensive research process, remembering the numerous boxes of court records that they looked through while writing the book. 
"I received the first set of court records, and I ultimately wrote the book drawing inspiration from 30,000 pages of court records that I spent many years tracking down," Marzano-Lesnevich said.
They also recounted the first time they received edits on the first draft of The Fact of a Body from their editor, who they said made all edits on a paper copy with a red wax pencil. The book was published on May 16, 2017.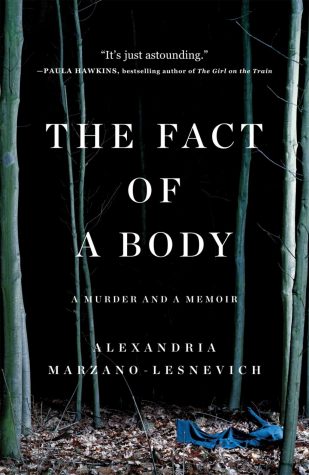 One of Jeremiah Zagar '03's favorite professors while at Emerson was Richard Hoffman, who also taught Marzano-Lesnevich. Hoffman told Zagar about The Fact of a Body while he visited Emerson, leading them to each other's art. 
Zagar had returned to Emerson to show students his film We the Animals when he ran into his old professor. This casual encounter would lead Zagar to Marzano-Lesnevich. 
"I was hanging out with my teacher Richard Hoffman, who I really love," Zagar said. "He told me that one of his students wrote this book called The Fact of a Body and that I should read it. I thought it would make a great television show, and I started talking with Alex." 
Zagar said he has been drawn to filmmaking since he was a kid and saw this as the perfect opportunity to make art from a fellow Emersonian's art.
"Jeremiah sent me an email from a contact form on my website saying, 'look, I have read this, and I didn't reach out to you because I kept thinking that someone else should make it'; specifically, he thought that someone queer should make it," Marzano-Lesnevich said. "'Yet it's six months later, and I still can't stop thinking about it, so maybe I should make it.'"
Zagar signed on to do a show for HBO, and his agent brought them the project of The Fact of a Body. The show is currently in development.
"It's a beautiful, personal, intimate book, and those are the kind of stories that I really love to tell," Zagar said.
Both Marzano-Lesnevich and Zagar said they are excited to see The Fact of a Body coming to life and  the future of the project. 
"The way that the community that Emerson fostered truly helped make a life for me as an artist. [It] helped me see how to make a life as an artist and continues to sustain me as an artist. I'm very grateful to Emerson for that, and it seems so right that this is happening through Emerson connections," Marzano-Lesnevich said.