Emerson, Marlboro strike "provisional agreement" on acquisition
Agreement comes after Marlboro announced sale of Vermont campus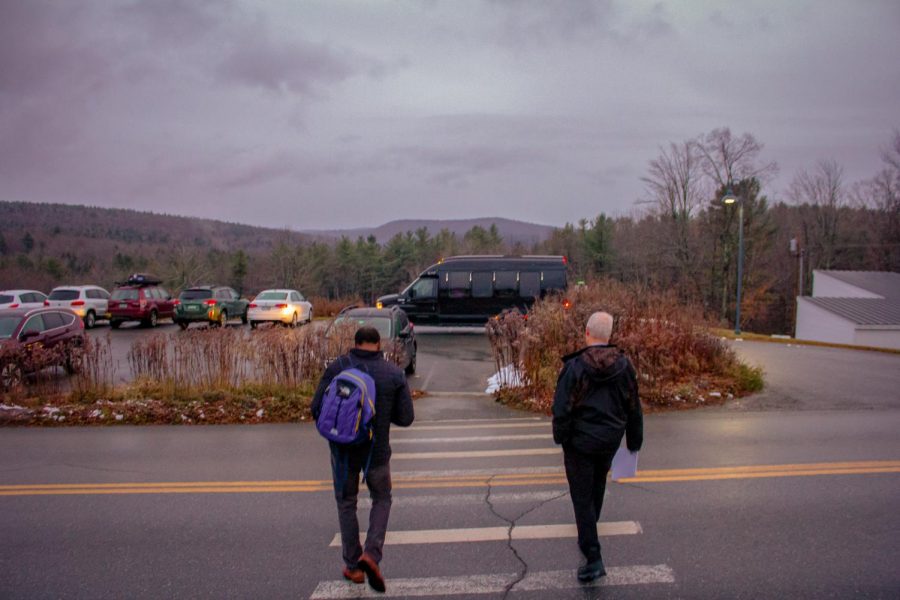 By Jacob Seitz, Senior Marlboro Reporter
May 28, 2020
Emerson College announced Thursday that it has entered into a provisional agreement to acquire Marlboro College, just hours after Marlboro announced the sale of their Vermont campus.
"Emerson College is pleased that progress is being made toward the completion of the alliance, which the two institutions have worked hard to develop over the last several months," a statement on Emerson Today read. "To that end, the Marlboro and Emerson college boards have both recently approved a provisional agreement to form the alliance. These developments are a significant achievement for both college communities, and the schools now enter a period of due diligence that is expected to lead to a final agreement, as planned, by July 1."
Last November, Emerson and Marlboro announced they had entered an agreement to give Marlboro's remaining students the option to transfer to Emerson, while paying the same tuition they paid at Marlboro as long as they finished a degree in the Institute for the Liberal Arts and Interdisciplinary Studies, which will be named after Marlboro. Emerson would also acquire Marlboro's endowment, and leftover assets. 
The merger was met with criticism from the start, with Marlboro alumni forming organizations and holding protests in opposition to the merger. The Vermont Lieutenant Governor even weighed in, throwing his support behind the effort to keep Marlboro in Vermont.
The 530-acre campus was sold to Democracy Builders, a non-profit organization looking to create hybrid college degree programs on the campus. The sale price was not published by Marlboro.The initiative—which requires final approval from the Vermont Attorney General and Agency of Education—will be called Degrees of Freedom which strives to create a new model for higher education.
We choose information accessibility
News and the truth are under constant attack in our current moment, just when they are needed the most. The Beacon's quality, fact-based accounting of historic events has never mattered more, and our editorial independence is of paramount importance. We believe journalism is a public good that should be available to all regardless of one's ability to pay for it. But we can not continue to do this without you. Every little bit, whether big or small, helps fund our vital work — now and in the future.
"Degrees of Freedom is an early-college, late-high school program that offers students in grades 11-14 a fully-funded, flexible, and career-targeted degree," Democracy Builders' website states. "After two years of purposeful coursework and compensated internships, students will have the skills and knowledge to begin their careers or pursue further education."
Marlboro's campus was listed for sale late last month, and the Marlboro Campus Working Group has been fielding proposals for the future of the campus. If the Emerson-Marlboro merger is approved, all of Marlboro's assets—including the unknown income from this sale—will be transferred to Emerson.
In a statement on Marlboro's website, Marlboro President Kevin Quigley said while he wishes Marlboro could stay on Potash Hill, he's happy to have found a partnership with Democracy Builders.
"We recognize that all of us would prefer that Marlboro College remain as is on our beautiful campus in the foothills of the Green Mountains," he said. "We are, however, very fortunate to have found a path that both continues our distinctive liberal arts mission at Emerson and offers an opportunity for something new to take root here on the Hill that will be respectful of our heritage and provide heretofore unavailable opportunities to a new generation of students."
Jacob Seitz, Senior Marlboro Reporter
Jacob Seitz is originally from Central Ohio and resides in Cambridge. He currently serves as Assistant Express Editor and Senior Marlboro Reporter. He was previously Assistant Editor of The Record, the...