Emerson reports three positive COVID-19 tests this week, bringing August total to five
Emerson reported three new positive COVID-19 tests from Aug. 24 to Aug. 30, bringing the community's  total positive tests to five since testing began on Aug. 6.
Three individuals are currently listed as quarantined on campus with zero in isolation and zero hospitalized. An update to the college's COVID-19 dashboard last week listed one individual as quarantined and another as isolated.
The Centers for Disease Control and Prevention say that isolation is typically for those confirmed to be infected, and quarantine is for those who have been exposed.
The three positives were out of 3,678 tests administered in the past week. 3,586 of those tests came back negative, and 89 results were deemed invalid due to user error in administering the self-swab test. All invalid results require re-testing. 
The cumulative testing total for the three and a half weeks since community members began returning to campus stands at 5,093 and Emerson's positivity rate continues to hover around .1 percent cumulatively and per week.
The dashboard does not specify if the positive tests were students, faculty, or staff.
While all students are required to undergo weekly testing, faculty and staff have to opt into regular testing following their baseline test. 
Administrators recently began updating the dashboard twice weekly—on Mondays and Thursdays—after hearing community input. The tracker was initially only going to be updated once weekly.
Leave a Comment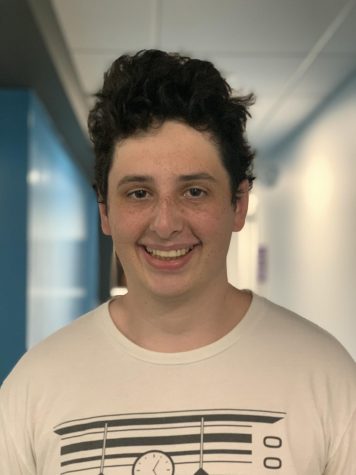 Charlie McKenna
Charlie McKenna graduated in 2022. He is from Los Angeles, CA and served as The Beacon's Editor-in-Chief during the Fall 2021 semester, overseeing all of the paper's print and digital content in addition to daily operations. He has contributed to The Beacon since the Fall 2019 semester and previously served as a Content Managing Editor, the Deputy Express Editor, and the SGA correspondent. McKenna's work has appeared in The Boston Globe and in his...