Two weeks in Emerson's Paramount quarantine space
Every day for two weeks, Dylan Scott woke up in an empty four-person suite in the Paramount residence hall to the view of sun cast on a brick wall, breakfast waiting in a box outside the door.
Scott is one of at least 15 on-campus students who have entered the college's designated Washington St. quarantine space for those ill with or exposed to COVID-19. 
Scott arrived on campus two weeks early to be an orientation leader. He entered quarantine on Monday, Aug. 24, two days after seeing a friend who later tested positive for COVID-19. The friend, a Northeastern student, met Scott at the Esplanade to catch up after being apart for six months, since the onset of the pandemic.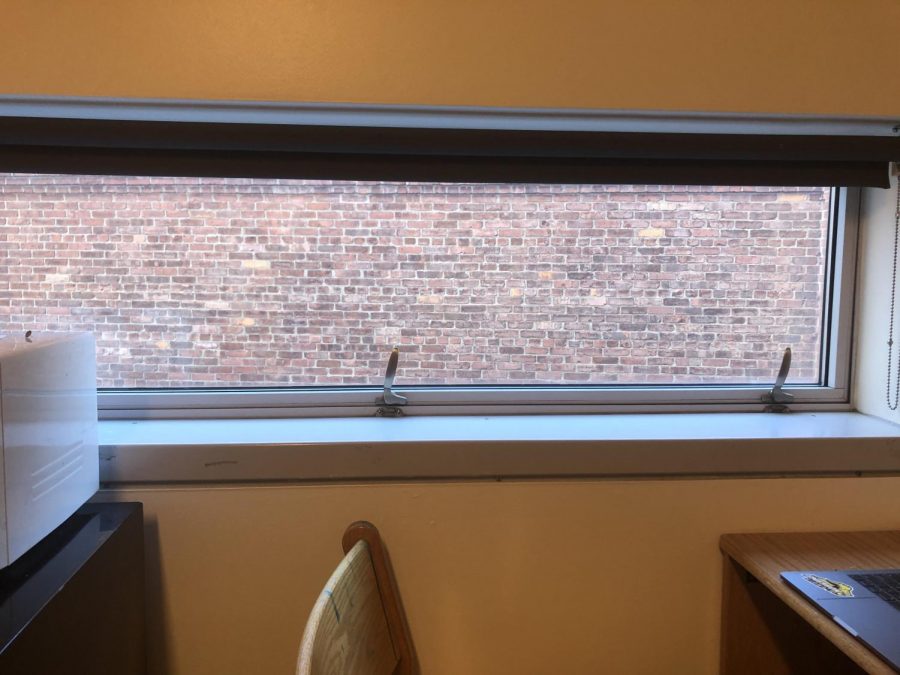 The following evening, Scott and his suitemates were watching "Euphoria" in their Piano Row common room. Scott's suitemate, Erin Renzi, who had also gone to the Esplanade, received a phone call from her and Scott's friend, telling them he had tested positive (Renzi is a former Beacon staff member.)
"Honestly, I thought it was a prank," Scott, a second-year Visual and Media Arts major said in a Zoom interview from quarantine. "It mostly was just complete shock because it was like, 'How did this happen?' And then you're kind of just like, 'Okay, what are the next steps?'"
That night, Scott and Renzi contacted the Associate Director of Student Transitions and freshman orientation leader David Todd, asking to be tested the next morning. Scott woke up Monday around noon to a call from the Center for Health and Wellness telling him he would have to quarantine for the next two weeks in the Paramount residence hall, even if he tested negative for the virus.
Scott was given 30 minutes to pack two weeks' worth of supplies into a cart: clothes, pillows, blankets, books, snacks, and his computer and chargers. Soon after, he arrived at his temporary home—a bare four-person suite. One room's door was locked; the other was his. Renzi moved into a suite directly beside him. 
Immediately after their move, he and Renzi went to get tested at Tufts Medical Center. Though he eventually received a negative test result, Scott worried every time he felt anxiety-related shortness of breath, convincing himself he had the virus. 
"It was pretty nerve-wracking, coming in here and then having to actually wait for the test, because I had never been in a situation where I was actually concerned that I had it," Scott said.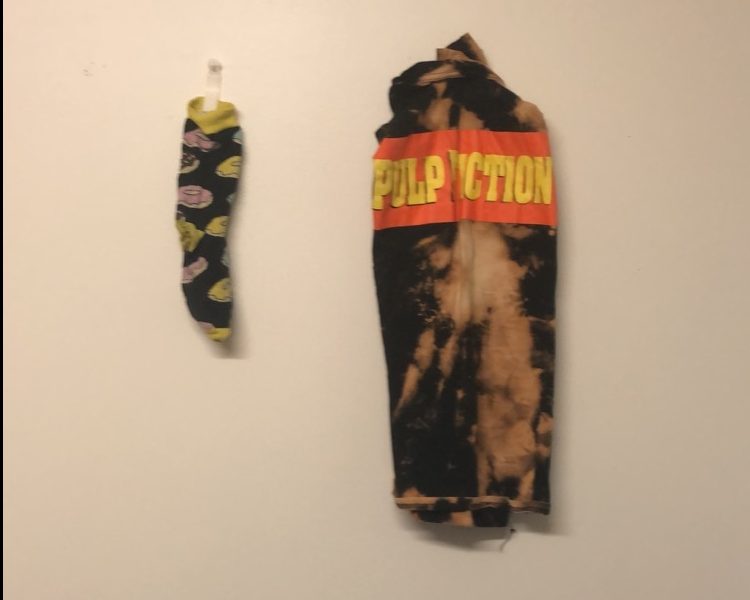 That short trip to the testing center would be the last time he would step outside of his new temporary dorm for the next four days. Scott soon settled into a routine. Upon waking up, he picked up a bagged breakfast of eggs, bacon, potatoes, oatmeal, and juice that was left outside of his suite about four hours earlier at 8:30 a.m. Twice a day, he had to email his temperature and any symptoms to the Center for Health and Wellness. For the week he was in quarantine before classes began, he typically slept until noon.
"I sleep for as long as possible just to kill time," he said. 
When in-person classes began, he contacted his professors to explain his circumstance. One professor forgot to send him a Zoom link to 'attend' an in-person class. The other sent a link, but Scott said it was difficult to hear all the students because the class was held in the large Bill Bordy Theater.  
As the days went by, he read books, working through George Orwell's "1984" and Virginia Woolf's "To The Lighthouse." He ate lunch. He committed to watching Paul Thomas Anderson's entire filmography. He scrolled through TikTok. He sweat through workout videos in the hallway of his suite over Zoom with Renzi. He shopped online for clothes and vinyl records. He hung a sock and a "Pulp Fiction" t-shirt on the otherwise naked walls for decoration. He ate dinner, and vowed with Renzi to splurge on a nice, sit-down meal when they got out.
A fridge and microwave were waiting in the room when he arrived. Any uneaten snacks went to his closet, where Lay's potato chips piled up. The snacks he brought dwindled slowly, and he tried to ration four packets of his favorite fruit gummies. He took hour-long showers, willing time to move faster. He would finally crash around midnight, drained from a long day of doing nothing. He slept on his own linens, finding the ones provided rough and scratchy.
"It's taken a huge toll on my mental health, just being in this room," Scott said, sitting at the desolate dorm's nearly-empty desk. 
Facetiming his boyfriend and friends helped him connect to the outside world. His parents called him daily to check in, asking him what was new. "Nothing," he would tell them. "Absolutely nothing." 
Knowing that Renzi was in the adjacent suite eased Scott's mind. They tapped on their common wall, sending messages to each other in secret codes. Hearing her on the phone or walking around was a comfort through the solitude, he said.
"It's really nice just like having that, at least, and knowing someone else is there," he said. "Not that I would wish this experience on anyone, but I'm glad that I have somebody that understands this experience because I don't feel like I could do it justice trying to explain."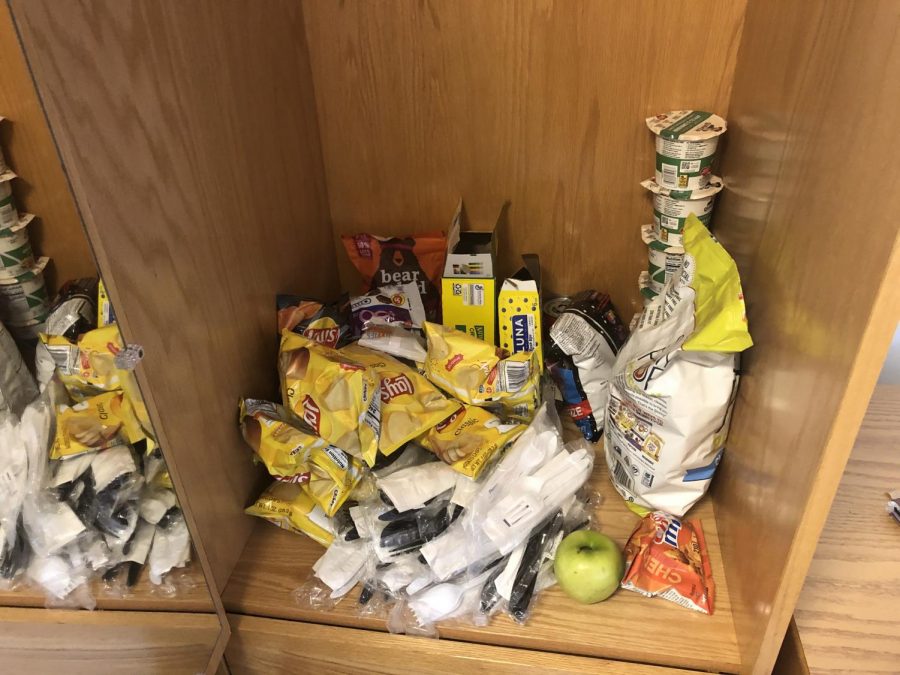 The one time he left Paramount was to get tested again, four days after his quarantine began, per the direction of the Center for Health and Wellness. He walked to and from Tufts Medical Center with Renzi, finding out upon return that a Resident Director was supposed to accompany them on the trip. Their tap access was restricted while they were quarantined, so ECPD had to come to let them back into Paramount. 
The doors to his suite weren't locked, Scott said, so the restricted tap access was seemingly the only barrier against leaving the residence hall. 
"What is stopping us? Absolutely nothing," he said. "Technically, you could sneak out, but you would have no way to come back in."
His second test came back inconclusive, apparently due to a lab error. However, he couldn't get retested because the Center for Health and Wellness later told him he was never supposed to get second test to begin with, contradicting their first instruction.
On Sunday, Sept. 6, Scott and Renzi were permitted to return to Piano Row—a full two weeks since they had left. They had to wait for confirmation that the Center for Health and Wellness had received their temperatures before they were allowed to leave. The Center opens at 9 a.m.; they submitted their temperatures at 8:30 a.m.
"If there was a way for us to get out two minutes earlier, we would take it," he said in an interview on Sept. 15, over a week after emerging from quarantine. "We were so eager to get out of there."
Carts were left outside their rooms to transport their things back to 150 Boylston St., and they spent most of the day unpacking, doing laundry, and getting resettled. That night, they got dinner from El Jefe's Taqueria. But that weekend, they made good on their promise and had a sit-down meal at Fajitas & 'Ritas, a few blocks from campus. 
"That was like our little celebration," he said. 
When Scott's suitemates would tell him what took place in the suite while he was in quarantine, Scott found it disorienting, calling the two-week experience "a blur."
"It hadn't felt like we were gone for that long, but also it felt like I hadn't been back in the suite and seen my friends for months," he said. "There's really no concept of time in there."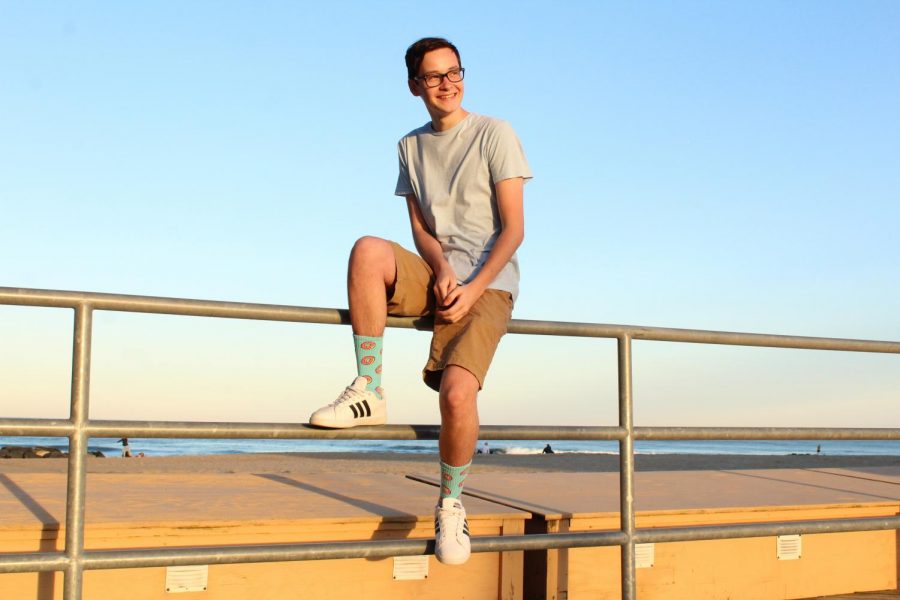 This experience, Scott said, has also changed how he thinks about the pandemic. Scott said his friend who tested positive for COVID-19 rarely left his apartment, and wore a mask every time he did. Despite his friend's positive test, he remained asymptomatic, and all of his roommates tested negative for the virus. 
"This has basically taught me like, no matter how safe you are, you're still at risk—no matter what," he said. "Even if you do everything right, there's still a chance, which is scary."
With newfound caution in mind, he said he is now excited to explore Boston more and has plans to go to The Fens and Faneuil Hall. 
"I'm so excited to go and I feel like I'm going to appreciate it so much more," he said. "I wish that I hadn't spent so much time sitting in my dorm before I was locked up."
He said he is grateful now even for the small normalities—the minuscule, guaranteed annoyances of everyday student life. 
"Paramount feels like ancient history," he said. "Even when I wake up for my 8 a.m. and have them on Zoom, and I'm like, 'Ugh,' I'm like, 'At least I'm not in Paramount.'"
Leave a Comment
Dana Gerber, News Editor
Dana Gerber  graduated in 2022. She previously served as the News Editor at The Beacon, writing and overseeing coverage spanning all areas of interest on the Emerson Campus, including breaking news and long-form deep-dive articles. She hails from Rockville, Maryland, and is a contributing writer at Bethesda Magazine, a local publication. She has also written for Cosmopolitan Magazine, Mic.com, and Boston Magazine. When she is not busy burying herself...