FAB approves two appeals to send organizations to national events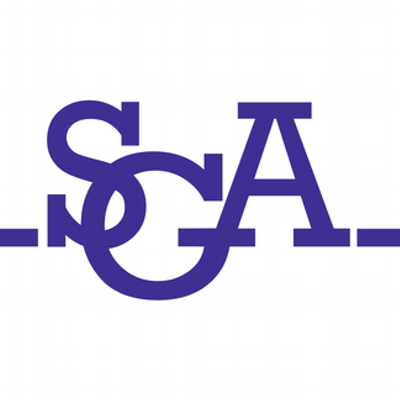 By Diana Bravo, Assistant News Editor
February 11, 2019
The Student Government Association Financial Advisory Board unanimously recommended an appeal from Emerson Forensics to Joint Session and approved an appeal of $702 for The Girlie Project at their Feb. 7 meeting.
Emerson Forensics appealed for $13,670 to attend two national tournaments in Los Angeles and New York City. Typically, the money to pay for the trip would come out of the Forensics budget. However, it was not included because, before this year, the group was losing members.
Forensics Advisor Deon Hawkins said at the meeting that he plans to include money to attend the speech and debate tournaments, respectively, in next year's annual budget request.
"I think it's important to keep in mind that, while this is two different trips, it is two different trips because in [Annual Budgetary Requests] we cut what normally would have been funded historically," Executive Treasurer Ian Mandt said at the meeting.
Appeal requests of $5,000 or more require FAB to recommend them to Joint Session for approval.
We choose information accessibility
News and the truth are under constant attack in our current moment, just when they are needed the most. The Beacon's quality, fact-based accounting of historic events has never mattered more, and our editorial independence is of paramount importance. We believe journalism is a public good that should be available to all regardless of one's ability to pay for it. But we can not continue to do this without you. Every little bit, whether big or small, helps fund our vital work — now and in the future.
FAB unanimously approved an appeal request from comedic sketch group The Girlie Project to attend the National College Comedy Festival at Skidmore College in Saratoga Springs, N.Y. from Feb. 8-9.
Girlie Project Treasurer Jacob Nakshian said they found out about their invitation to the event at the end of the Fall 2018 semester and did not have enough funds already in their budget to attend. The group paid for the festival's entry fees out of their budget and their travel fees out of pocket. They then appealed to FAB for $702 to reimburse of travel costs.
"[Reimbursement] isn't typically how appeals operate. They're designed for things that are upcoming so that we can talk about whether we want to allocate money towards them ahead of time," Mandt said. "In the past, we [have done so] like with Spec for the American Vandal guest speaker."
Diana Bravo, Assistant News Editor