Gray scores 1,000th career point vs. WPI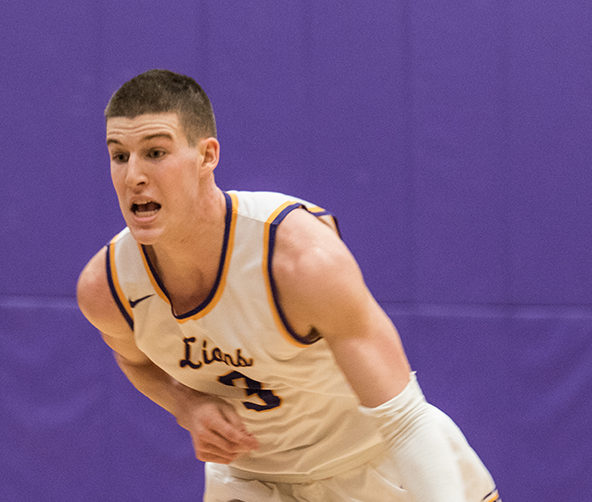 Emerson men's basketball point guard Geoff Gray scored his 1,000th career point early in Saturday's 105-77 loss to Worcester Polytechnic Institute.
Gray entered the day needing just one point to reach 1,000, and his drive to the basket with 7:27 to play in the first half secured the milestone. He finished with 21 points and made five of seven shots from three-point range.
Gray is the fourteenth men's basketball player to enter Emerson's 1,000 points club, and the eighteenth overall.
He scored 25 points in Emerson's 97-92 overtime win over Clark University on Wednesday to reach 999 career points.
It appeared Gray may get a chance to claim the milestone in front of a home crowd in the closing seconds of overtime, but it was teammate Jack O'Connor who was intentionally fouled with time about to expire. O'Connor made two free throws to finish with 26 points—the number Gray would've needed to make 1,000.
The Lions return home to face Babson at 7:30 p.m. Wednesday.