Marlboro College Alumni Association disapproves of proposed merger with Emerson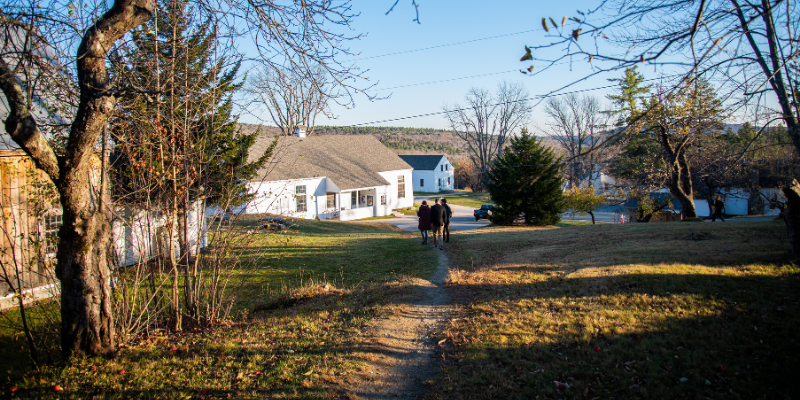 By Jacob Seitz, Senior Marlboro Reporter
January 8, 2020
The Marlboro College Alumni Association released a letter to the Marlboro community Monday evening expressing dissatisfaction with the Emerson-Marlboro merger.
"This decision, made by Kevin Quigley, and supported by the Board of Trustees, is no merger, it is not an alliance between institutions, it is a closure of Marlboro College, and transference of all our assets to Emerson College in Boston," the letter states.
The Association stated that it feels disassociated with the merger talks and that its perspectives are not included in discussions.

"We have not had the voice we deserve in discussions about Marlboro's future," the MCAA states, "We reject the notion that our credibility is worthless in this process because, for the most part, we do not live on Potash Hill."
The letter also mentions a challenge by Former Marlboro College administrative staffer Will Wootton to the Marlboro Board of Trustees. At a Dec. 14 open forum with the Trustees, Wootton challenged the board to give him and a small team five days to comb through Marlboro's financial documents and propose alternative plans to the Emerson merger.
In an interview with The Beacon, Wootton said he doubts the college has looked at all their options.
We choose information accessibility
News and the truth are under constant attack in our current moment, just when they are needed the most. The Beacon's quality, fact-based accounting of historic events has never mattered more, and our editorial independence is of paramount importance. We believe journalism is a public good that should be available to all regardless of one's ability to pay for it. But we can not continue to do this without you. Every little bit, whether big or small, helps fund our vital work — now and in the future.
"When [Marlboro] hasn't done what they say they have done, which is, look at this idea around a stand-alone college and that there's no credible evidence for it, when they say that and they can't prove that, they don't have any evidence of that, they don't know the language or retrenchment, I don't think they did anything," Wootton said.
Wootton says he is proposing a retrenchment study—which would look at how to keep the college open and financially viable by looking at current and projected figures and eliminating extraneous costs—which he believes Marlboro has not done.

Soon after the forum, Marlboro publicly released years of financial data and records—all previously available through ProPublica—seemingly in response to Wootton's challenge.
The MCAA called on the Marlboro Board of Trustees to respond to Wootton's challenge and release more data than they already have.
"We [the MCAA] support Will Wootton's Challenge and call on the Board of Trustees of Marlboro College to accept his offer to look over the same data shared with the Strategic Options Task Force, the four institutions who expressed willingness to partner with Marlboro, and any other pertinent information Will identifies as needed inputs to his process," the letter states.
A petition developed by Amy Tudor, a Marlboro College alumna and resident of Marlboro, Vt., which asks the Board to formally respond to Wootton's challenge, was linked in the letter.
Tudor said in a press release that she supports Wootton's initiative.
"The publicly released information is inadequate for the work Will has offered to undertake," it said, "As Marlboro alumni spread throughout over 70 years of the college's history, we have learned from our time at the college that there are ways to solve even the most impossible problems. We fully believe that closure would destroy the legacies of the college's founders, professors, and administrators, and also deprive future generations of Marlboro College students of obtaining a unique and wonderful education that Marlboro can only provide."
Jacob Seitz, Senior Marlboro Reporter
Jacob Seitz is originally from Central Ohio and resides in Cambridge. He currently serves as Assistant Express Editor and Senior Marlboro Reporter. He was previously Assistant Editor of The Record, the...