Marlboro updating Title IX policies months ahead of proposed merger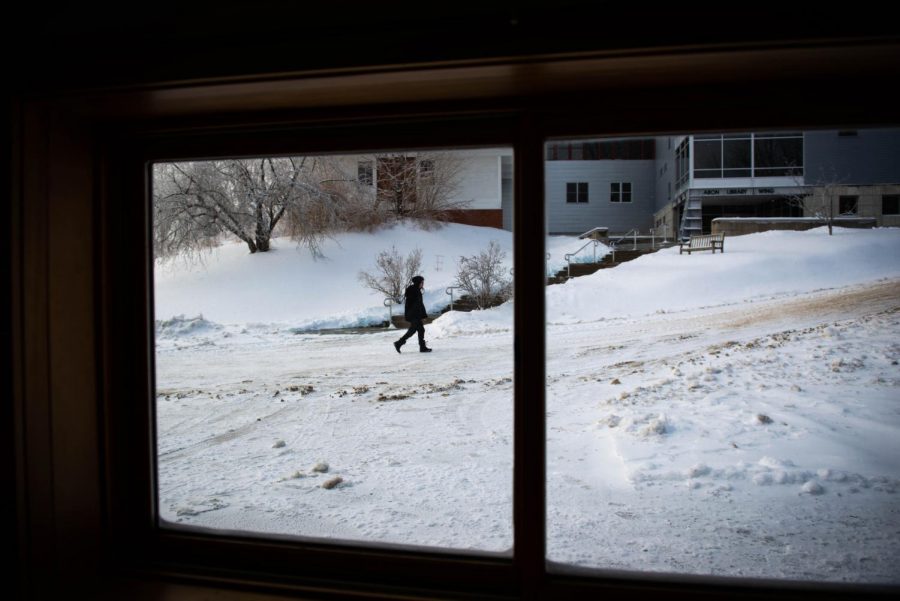 By Jacob Seitz, Senior Marlboro Reporter
February 28, 2020
Marlboro College is set to adopt meticulous changes to its Title IX policy, with less than 12 weeks left in what is set to be the institution's final semester of operation, according to a Marlboro College official.
The new policy—which the college has yet to publicize—was first proposed by Marlboro Dean of Students Patrick Connelly in the Jan. 30 Selectboard meeting, and will be mostly based on Emerson's Title IX policies.
"Over the past twelve weeks now, [we have realized] that our Title IX policies and procedures are lacking and do not do what they need to do to support students," he said in the meeting, according to the minutes. "After a great deal of thought and consultation and a number of conversations with our attorney, I've made the decision to put in place this spring an interim set of policies and procedures around Title IX."
The new policies—set to go into effect next week—replace a set of Marlboro Title IX regulations enacted in 2015 and amended in 2018. The old regulations do not give a specified deadline for when Title IX complaints need to be resolved. The replaced guidelines also require that all formal reports from the Title IX Coordinator go through the Panel on Sexual Harassment, Sexual Misconduct, Dating Violence, Domestic Violence and Stalking—which makes decisions about policy violations and recommends action.
Connelly said Marlboro is implementing similar policies to Emerson because of its detail-oriented process and how specific the policy is for both the complainant and the respondent. Connelly added that the new policies will make the Title IX process more equitable to everyone on Marlboro's campus and add clarity to how the process works.
We stand for community, fact-based journalism. What do you stand for?
Some things in life are essential; they touch us every single day. Good journalism is one of those things. It keeps us in the know as we hurry through our busy lives.
Connelly said that any ongoing investigations would be handled under the former policies and that new cases will be handled under the new policies.
The Marlboro Board of Trustees approved the Vermont college's current Title IX policy in 2015, after two separate investigations into the college's handling of sexual violence cases by the Department of Education.
The first, a case open for 34 days in 2012, was dismissed by the DOE after the "complainant did not give consent to proceed with [the] investigation," according to documents obtained by Muckrock through a Freedom of Information Act Request.
The second case, opened in Oct. 2014 during a string of investigations opened by the DOE, appears to have been resolved in April 2018. DOE opened the case days after a judge dismissed a lawsuit against the college by a former student who Marlboro suspended for alleged sexual assault and was suing the college for breach of contract and defamation.
Despite the impending possibility of a merger with Emerson College, Connelly said it was still important for the college to continue caring for their students.
"Marlboro is not static in how we operate and we're always looking forward, even at this moment in time," he said. "And so the care and concern of our students and our population are always at the forefront of our decision making."
Jacob Seitz, Senior Marlboro Reporter
Jacob Seitz is originally from Central Ohio and resides in Cambridge. He currently serves as Assistant Express Editor and Senior Marlboro Reporter. He was previously Assistant Editor of The Record, the...