On-campus students wash and dry for free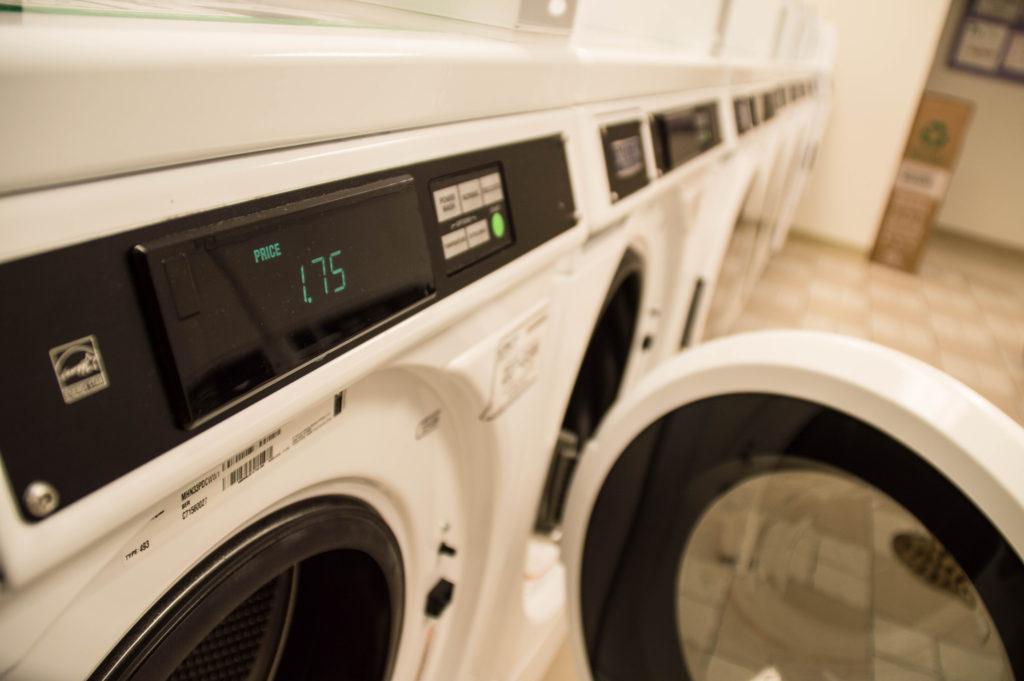 By Chris Van Buskirk
September 6, 2018
Students no longer pay for each load of laundry after the college decided to eliminate the cost.
Business Services Director Karen Dickinson said students who live in residence halls can swipe their student ID on the card reader in the laundry room at no charge. When students go to either the washing machine or dryer, Dickinson said it will still look like there is money credited to their account, but this is just to track usage and how successful the program is.
"It's something students asked for and we were able to do," she said. "[Paying for laundry] doesn't come out of ECCash or Board Bucks and they don't need quarters."
Previously, a single load in either a washing machine or dryer cost $1.75. If a student wanted to wash and dry their clothes it would add up to $3.50.
We choose information accessibility
News and the truth are under constant attack in our current moment, just when they are needed the most. The Beacon's quality, fact-based accounting of historic events has never mattered more, and our editorial independence is of paramount importance. We believe journalism is a public good that should be available to all regardless of one's ability to pay for it. But we can not continue to do this without you. Every little bit, whether big or small, helps fund our vital work — now and in the future.
Chris Van Buskirk,
Chris Van Buskirk is originally from Buenos Aires, Argentina, but was raised in Dallas, Texas. He served as Editor-in-Chief of The Beacon from July 2019 to July 2020.

Email: [email protected]
Tweets...