Photos: Violence gives way to peace in Boston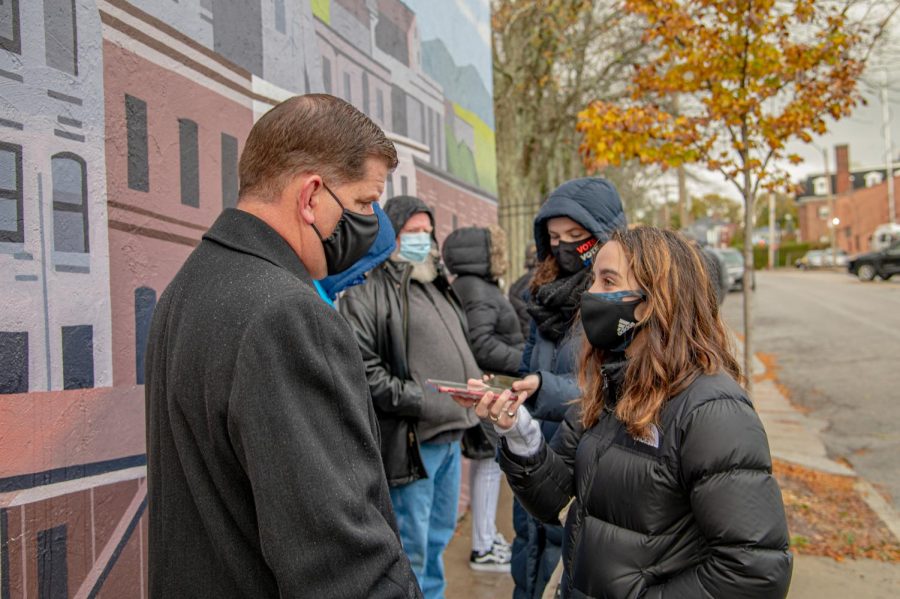 Independent journalism, by students for students, since 1947.
Thousands converged on Boston Common Wednesday afternoon for a third day of protests following the killing of George Floyd, an unarmed black man who died after Minneapolis police officer Derek Chauvin knelt on his neck for over eight minutes on May 25. Protestors remained peaceful for the entirety of the gathering, and there were no arrests, police said.
Demonstrators initially met near the steps leading from Boston Common to the State House on Beacon Street before marching through the Common and around the Frog Pond before disbursing. Once the planned protest formally ended, several participants in the rally paraded down Tremont Street to City Hall Plaza, before finishing in front of the State House.
The rally concluded with an 8 minute and 46 second die-in, the same amount of time Chauvin pressed his knee into Floyd's neck, as protestors laid face-down in the grass. Around 6 p.m., event leaders encouraged people to go home, urging peace instead of violence. By 6:30 p.m., the Common was mostly clear of protesters.
Wednesday afternoon's demonstration came in the wake of an at times tense standoff between protesters and members of the media outside the State House Tuesday night. On Sunday, a peaceful march from Roxbury to the State House turned the streets into a war zone after dark. Over 30 people were arrested, and at least seven police officers were injured during the violence.
We stand for community, fact-based journalism. What do you stand for?
Some things in life are essential; they touch us every single day. Good journalism is one of those things. It keeps us in the know as we hurry through our busy lives.
Lizzie Heintz, Deputy Photo Editor
Lizzie Heintz was born in London, England, but spent most of her childhood in Houston, Tx. She is currently serving as the Beacon's Deputy Feature Photo Editor and is completing her junior year at Emerson...
Parker Purifoy, Senior Reporter
Parker previously served as Managing Editor of The Beacon from January 2020 to July 2020.

Email: [email protected]