SGA expands senate and class council positions ahead of spring 2020 elections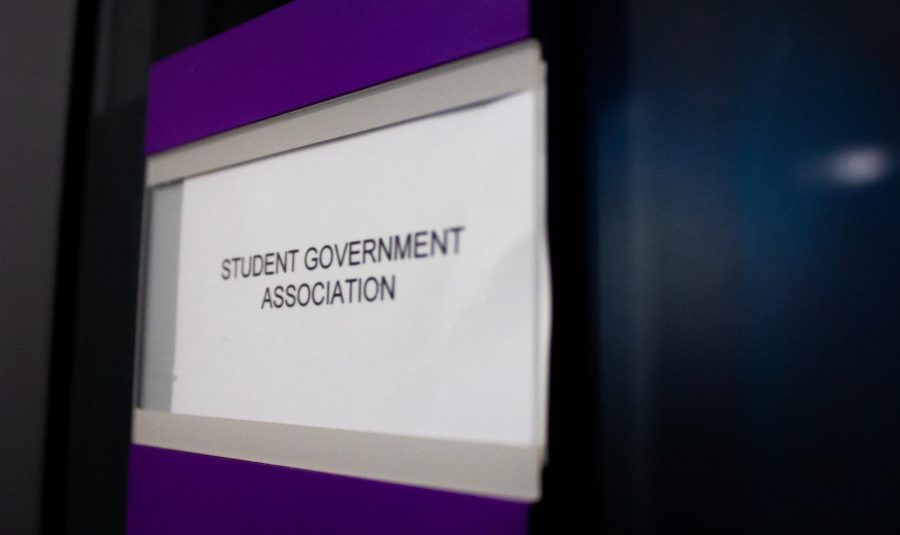 By Charlie McKenna, Deputy News Editor
April 18, 2020
The Student Government Association restructured the way the organization conducts business within its class councils and academic senate ahead of the upcoming spring 2020 elections by expanding the number of available positions.
The new positions in class council include an additional senator from each class, a change made when SGA voted to approve the elections packet for spring 2020. Each class updated its constitution to reflect the change. The academic senate positions were created as part of a constitutional amendment passed in spring 2019. The new positions include an honors program senator and a business of creative enterprises senator. Executive President Will Palauskas said that he sees this change as having long-term effects on SGA. 
"I really expect to see more people getting involved in those [new] positions," he said. "I think they're really something that speaks to not only what's current right now at Emerson but also what will continue to be important to students for years if not decades to come."
SGA's proposed constitution would radically change the organization's existing structures, including class council. Each class would have two senators that serve as representatives, one in the proposed financial equity committee and the other in the proposed student experience senate. 
The student government filled half of all available class council senatorial positions for this semester but Executive Vice President Melissa Bordelon believes that clearer communication about what each role in class council does will encourage people to run in the upcoming elections.
We choose information accessibility
News and the truth are under constant attack in our current moment, just when they are needed the most. The Beacon's quality, fact-based accounting of historic events has never mattered more, and our editorial independence is of paramount importance. We believe journalism is a public good that should be available to all regardless of one's ability to pay for it. But we can not continue to do this without you. Every little bit, whether big or small, helps fund our vital work — now and in the future.
"I think right now there's kind of confusion about what the role of a class senator is versus what the role of a class president is and there's just like a lot of overlap happening and them kind of doing the same work," she said. "We really want to cut out the class senator position to be the position of an advocate on behalf of the issues for their class."
Palauskas said the new academic senate positions were part of a constitutional amendment passed at the end of the spring 2019 semester but hadn't been implemented until now. 
"We changed the constitution last year to include an amendment to say that a senator could represent any academic program on the campus," he said. "So now, I think it's going to be really great that we're going to have a BCE senator because that's a really really different interdisciplinary program."
Bordelon said SGA elevated the current honors commissioner position to the senate because of the senate's role in writing the academic initiative, a document produced each year to spotlight problems within academic departments.
"Obviously, there should be an honors section of the academic initiative because that is an academic program here and they have a lot to say about what's going on," she said. 
The changes made to the senate positions for this year are part of a larger effort by Palauskas to overhaul much of SGA's structure. Palauskas introduced the Executive Cabinet, which created five new positions in a separate branch of SGA, earlier this semester.
Palauskas attributed these changes to his desire to modernize SGA when he assumed the role in January.
"My goal has always been to be a transitionary leader and to make the most out of this transitionary time right now to prepare SGA to be the very best it can be in the future," he said. "A lot of things at Emerson can look really different and we can begin to think about things like SGA and really modernize that structure and think about what we want out of Emerson for the next 10, 20, 30, 100 years."
Charlie McKenna, Deputy News Editor
Charlie McKenna is from Los Angeles, CA and currently serves as The Beacon's Deputy Express Editor, where he leads The Beacon's coverage of events, breaking news, and student government at the college....