Swastikas found in Piano Row stairwell
Graffiti was removed immediately, college officials say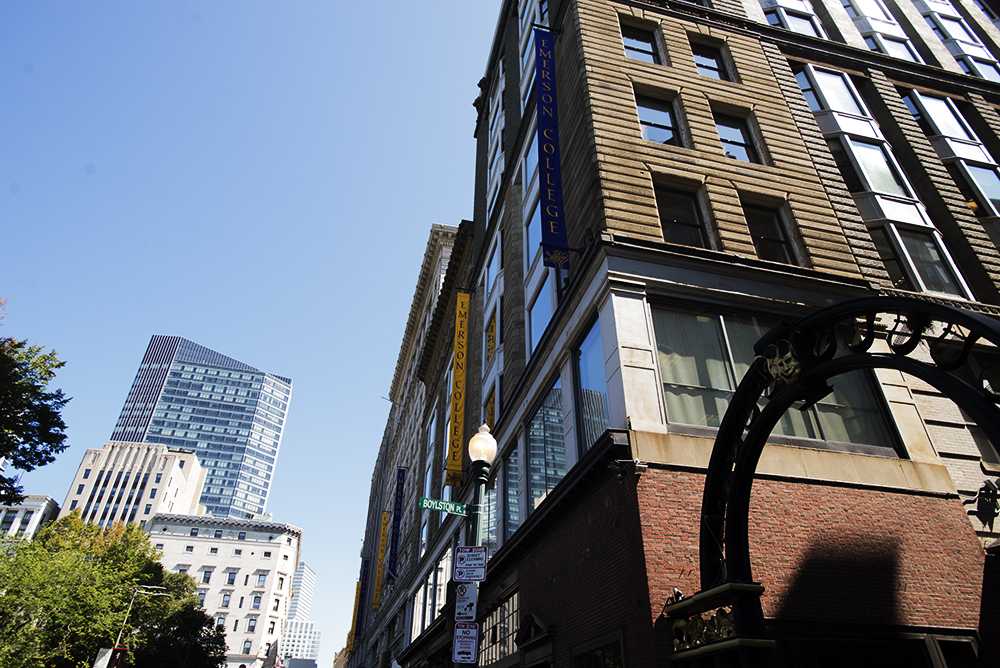 By Chris Van Buskirk
January 22, 2020
The college found four swastikas "scrawled" in Piano Row stairwells Wednesday morning, according to college officials.
In an email to the College community, President M. Lee Pelton said the incident is under investigation and the offenders are unknown. Details of which Piano Row stairwell the swastikas were located in and how college officials learned of the incident were not immediately clear.
"At a time when anti-Semitism and other ugly forms of bias are on the rise around the world, the Emerson community needs to hold all the more strongly to our values, and to be united in our condemnation of it," Pelton wrote in a Wednesday afternoon email.
Pelton wrote that he is consulting Vice President and Dean of Campus Life Jim Hoppe; Vice President for Equity and Social Justice Sylvia Spears; Provost and Vice President of Academic Affairs Michaele Whelan; and Rev. Julie Avis Rogers, director of religious and spiritual life "to determine how to engage our community in our strongest denunciation of this hateful act."
The incident at Emerson College follows a string of anti-Semitic crimes in New York including when Grafton Thomas stabbed five Hasidic Jews at a rabbi's home.
We choose information accessibility
News and the truth are under constant attack in our current moment, just when they are needed the most. The Beacon's quality, fact-based accounting of historic events has never mattered more, and our editorial independence is of paramount importance. We believe journalism is a public good that should be available to all regardless of one's ability to pay for it. But we can not continue to do this without you. Every little bit, whether big or small, helps fund our vital work — now and in the future.
This is a developing story. Check back for updates.
Chris Van Buskirk,
Chris Van Buskirk is originally from Buenos Aires, Argentina, but was raised in Dallas, Texas. He served as Editor-in-Chief of The Beacon from July 2019 to July 2020.

Email: [email protected]
Tweets...