Minor fire in Center Stage, no injuries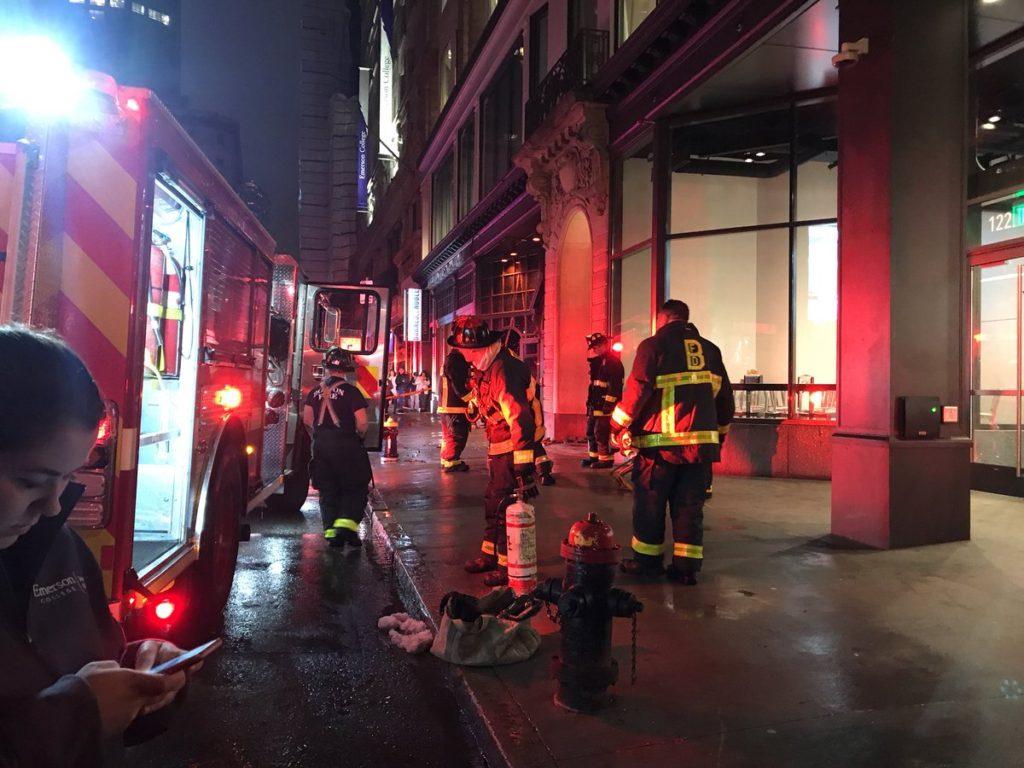 By Chris Van Buskirk
January 22, 2018
Center Stage faced minor water damage after a fire started in Whiskey Saigon and transferred to the cafe. The nightclub also sustained minor damage to it's exterior walls. The Dining Center will reopen on time tomorrow morning for breakfast and no injuries were reported. 
The fire was reported to Emerson College Police Department at 6:35 p.m. and Boston Fire Department responded ten minutes later.
Other dining centers, such as the Max Cafe and Paramount Cafe will remain open tonight as scheduled.
Center Stage was filled with smoke as firefighters paced back and forth from a utility closet to the Dining Center carrying hoses and equipment. Puddles of water were left on the floor.
Neither Sodexo staff, ECPD, or administrators currently know how the fire started.
We choose information accessibility
News and the truth are under constant attack in our current moment, just when they are needed the most. The Beacon's quality, fact-based accounting of historic events has never mattered more, and our editorial independence is of paramount importance. We believe journalism is a public good that should be available to all regardless of one's ability to pay for it. But we can not continue to do this without you. Every little bit, whether big or small, helps fund our vital work — now and in the future.
The dining hall remains closed as of Monday night for cleanup crews clearing water from Center Stage left by hoses the fire department used to put out the fire. The fire sprinklers were not activated in the Dining Center or in the Walker Building.
Sophomore Raven Devanney said her friend pulled up a livestream of the incident while she sat in class on the sixth floor of Walker.
"The building wasn't evacuated," Devanney said. "Then we had a break in class, and we went to the bathroom and there were firefighters walking around the floor.
Chris Van Buskirk,
Chris Van Buskirk is originally from Buenos Aires, Argentina, but was raised in Dallas, Texas. He served as Editor-in-Chief of The Beacon from July 2019 to July 2020.

Email: [email protected]
Tweets...