'Science Chick' experiments with science and comedy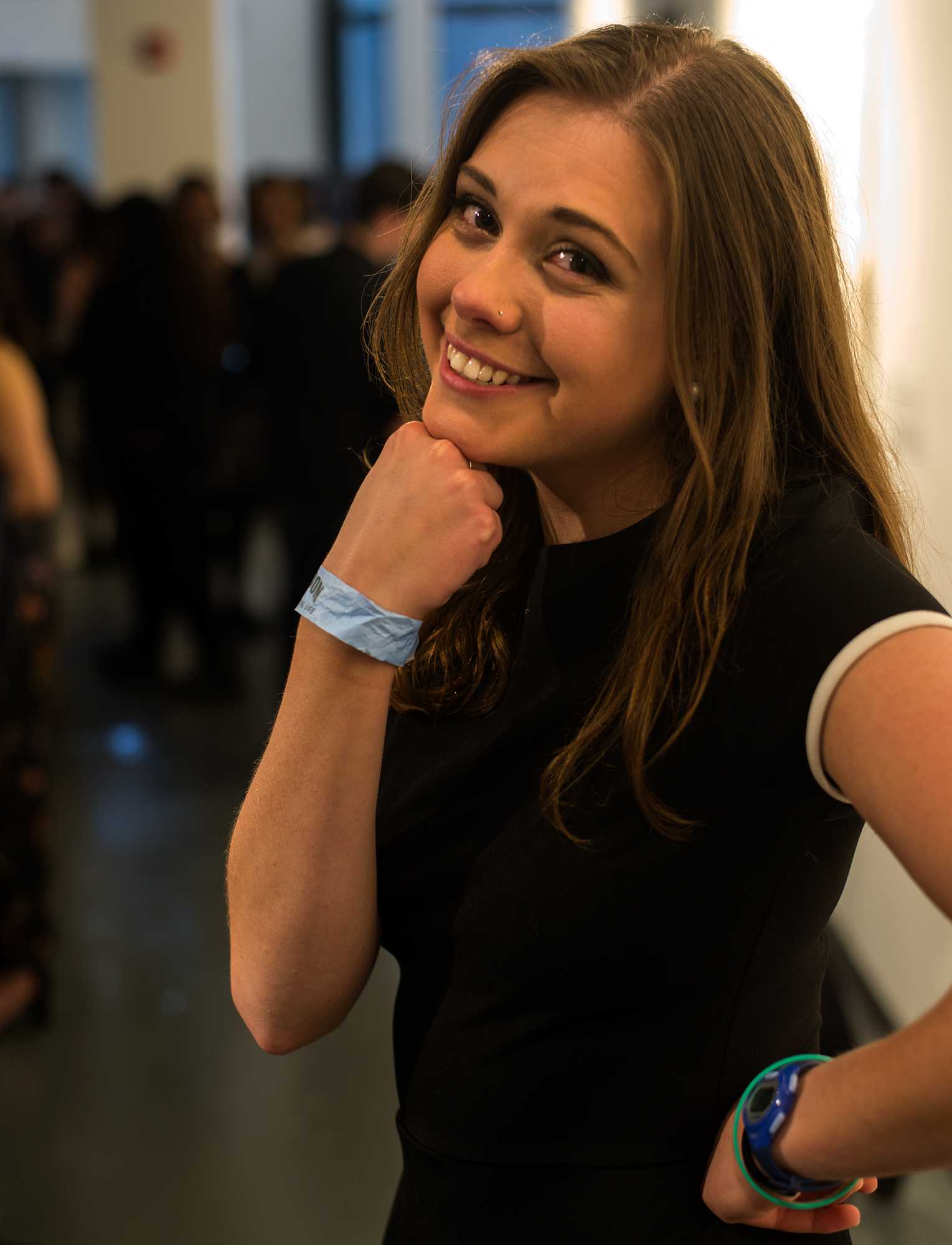 On her Bumble dating profile, senior Suzie Hicks described herself as a female Bill Nye the Science Guy while she worked at the New England Aquarium last summer. Her friend suggested she change the description to Suzie Hicks the Science Chick, and her boss told her to make it a TV show.
Hicks and senior Kate Bell co-created Suzie Hicks the Science Chick, a satirical science show produced by Emerson Independent Video this spring. Informing viewers about plastic in a variety show format, the first episode includes a band called the Fact Checkers who remix Under the Sea and a sketch that teaches students how to avoid plastic waste at a party. The series will have two installments, with episode one available on YouTube.
"I want to be the person to be like, 'Hey, we're going to talk about the environment, but you're going to have fun doing it,'" Hicks said. "And [I want to] make people realize that they are like an ambassador to the Earth, and they do make a difference—whether it's good or bad—on the way the ecology works in the world."
Hicks said Nathan for You, a comedic docu-series about business on Comedy Central, and Round Planet, a parody of Planet Earth on BBC, set the template for her show's style. She said Bill Nye's impact on education, despite the backlash he's received for not having a doctorate's degree, inspired her the most.
"Environmental advocacy has to change, because you shouldn't have to have a Ph.D. to be able to tell somebody how to change the world," Hicks said.
She said her team contacted Bill Nye's publicist to receive feedback on the show, but they have yet to receive a response.
Bell said she felt happy to help out when Hicks approached her with the idea. She said her background in TV worked well with Hicks's background in science. The two aim to empower women through the show.
Bell said she and Hicks wanted to hire an entirely female crew but couldn't find enough women to fully staff the show. She said they succeeded in making women the majority, with a staff of 12 women and nine men.
Bell said the educational comedy stands apart from everything else on Emerson Channel and EIV.
"There's nothing out there that has feminism and education," Bell said.
Amy Elvidge, Emerson's sustainability coordinator, appeared as a guest on the show.
Elvidge said she loved how Hicks combines comedy and solutions for individuals to preserve the environment, and hopes to see more participation at Emerson's environmental events.
"[Her solutions] are easy things," Elvidge said. "They don't cost money, and most people can do them. I support the mission, and I'm really glad she decided to take this on."
Hicks organized an Out of the Darkness Walk, an event from the nationwide campaign for suicide prevention. Hicks said she lacks sleep, but she recommends others to pursue everything important enough to sacrifice for.
"With graduating, I'm realizing that there's never going to be a time in my life that I can do all of this with such ease," Hicks said. "I might as well do them all while I have access to them and then chill afterwards."
Hicks said she hopes her show will empower others to fight for the environment and to question how our society treats waste.
"College students, who often feel like they have so little power in the world right now, often have more power than they think they do," Hicks said. "It's just a matter of tapping into the resources they have accessible to them."