William Gilligan, former IT head, tapped as interim president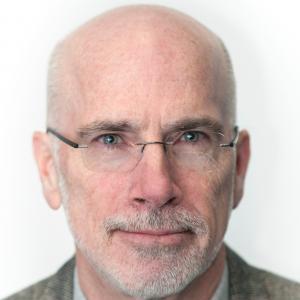 William Gilligan, Emerson's former vice president for information technology, will emerge from retirement to helm the college as interim president beginning June 1, college officials announced Friday morning. 
Gilligan opted into the college's early retirement program in December 2020, becoming a Professor Emeritus after nearly four decades at the college. He will replace President M. Lee Pelton, who is departing to lead The Boston Foundation after a decade-long tenure. 
Gilligan's interim appointment marks a detour from the Presidential Search Committee's initial plan to name a permanent replacement for Pelton by the end of the academic year. 
"While our hope was to identify our next president by the end of this academic year, our top priority has always been to find the right person to lead, inspire, and unify this extraordinary and diverse community of students, faculty, staff, and alumni—and the Search Committee remains steadfast in this pursuit," said the email from Chair of the Presidential Search Committee and Board of Trustees Treasurer Michael MacWade and Chair of the Board of Trustees Jeffrey Greenhawt. 
Gilligan first joined the college as an assistant professor in 1984, teaching a course on Computer Applications & Mathematics. He was named one of the college's twelve vice presidents in 1999 and shepherded the IT department through the turn of the millennium, until Brian Basgen took over his role in 2021. 
Gilligan held a myriad of leadership roles while at the college, the email said. He served as treasurer of the full-time faculty union from 1985-1987, chair of the faculty assembly from 1992-1994, and two stints as the faculty athletics representative to the National Collegiate Athletic Association from 1991-1994 and 2005-2007. 
In addition to these positions, Gilligan worked with the President's Campus Task Force on Diversity in 2008, according to the email. He also led the development of new student production facilities, including two new television studios in the new Tufte Performance and Production Center.
As VP for the IT department, Gilligan oversaw a wide berth of responsibilities, including Media Technologies and Production—a division that includes the Equipment Distribution Center, the EVVY Awards, and Emerson Channel—and the college's WERS radio station.
Gilligan holds a Bachelor's degree in Economics from Boston College, a Master of Science in Teaching from the University of New Hampshire, and a Doctor of Education degree in Mathematics from Boston University. 
The last time Emerson employed an interim president was in 1992, tapping Jacqueline Liebergott, then a vice-president of the college.  She held the interim presidency until 1993, when the college confirmed her to the position on a permanent basis; Liebergott would hold the presidency until 2011, when it was turned over to Pelton.