Derogatory graffiti found in Little Building, second incident this week
Derogatory vandalism was found on multiple room doors in the Little Building Friday, according to an email from President M. Lee Pelton, the second incident of hate graffiti in residence halls this week.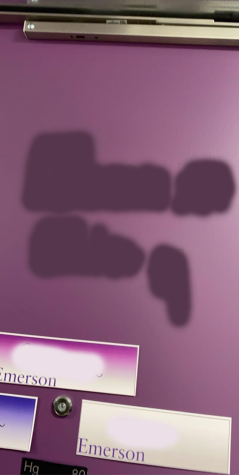 According to the email, staff found the graffiti, which was then reported to ECPD and removed. The vandalism contained language specifically offensive toward Asians and Asian Americans, but the occupants of the room were of "varied cultural backgrounds," according to the email.
The email also states this is the second report of vandalism found in Little Building, and the first incident reportedly contained similar language. This news follows Wednesday's report of swastikas found in a stairwell of the Piano Row residence hall. All vandals are currently unknown.
"I realize we must be careful not to spotlight every incident of offensive graffiti on our campus," Pelton wrote in the email. "I am deeply troubled that this vandalism follows so closely on the heels of anti-Semitic symbols found in another residence hall. Such violation of student space, with apparent disregard for how this language can cause harm, is unacceptable."
The Office of Housing & Residence Education has reportedly reached out to the students who were directly affected by the vandalism to offer support. Residence Education staff will contact all Little Building residents to discuss the incident as well as community standards. Staff will discuss additional programming later this week.