College identifies two student suspects in LB vandalism incident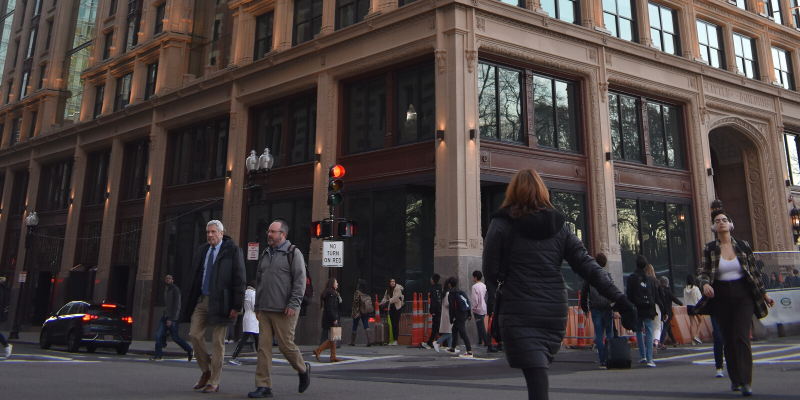 By Dana Gerber, Deputy News Editor
January 30, 2020
Emerson Police identified two students connected to derogatory vandalism found in Little Building on Jan. 26, according to a community-wide email sent Thursday.
The students, who were not revealed to the public, will be brought before the college's disciplinary process in a timely manner. According to the college's website, the disciplinary process can consist of either an administrative hearing or a conduct board hearing, both of which could result in sanctions—including suspension or expulsion—on the student.
The email also states the college is continuing to investigate the incident of swastikas being drawn in a Piano Row stairwell, which occurred less than a week before the Little Building vandalism. No suspects have been identified or announced for that incident.
Vice President and Dean of Campus Life Jim Hoppe declined to comment on the investigation, as it is an active student conduct case.
"In the wake of these two incidents, I am heartened by the many ways in which I have seen our community come together, drawing strength from each other and from the values we all hold dear," Pelton wrote in the email.
We choose information accessibility
News and the truth are under constant attack in our current moment, just when they are needed the most. The Beacon's quality, fact-based accounting of historic events has never mattered more, and our editorial independence is of paramount importance. We believe journalism is a public good that should be available to all regardless of one's ability to pay for it. But we can not continue to do this without you. Every little bit, whether big or small, helps fund our vital work — now and in the future.
This is a developing story. Check back for updates.
Dana Gerber, Deputy News Editor
Dana Gerber hails from Rockville, Maryland, and is a Deputy News Editor at The Beacon Editor. She writes and oversees long-form, deep-dive articles spanning all areas of interest on the Emerson Campus,...