2021 year in review: Better than 2020, but not by much
It's widely accepted by now that 2020 was probably not the start to the "roaring 20s" of this century that we all hoped it would be. And, heading into 2021, there was much hope that this would be the year life got back on track—and well, it kind of did, for a while there. 
At Emerson, we finally got back to in-person classes after two COVID-era hybrid semesters chock-full of Zoom classes. Those winter months were marked by strict social distancing measures, biweekly testing, double masking, and capacity limits around campus. But then, with spring came vaccines, and with vaccines came glimmers of hope. This fall, capacity limits were dropped, social distancing was a distant memory (see what I did there?) and double masking gave way to barefaced outdoor interactions. 
Here's a look back at this tumultuous year, told through Beacon stories.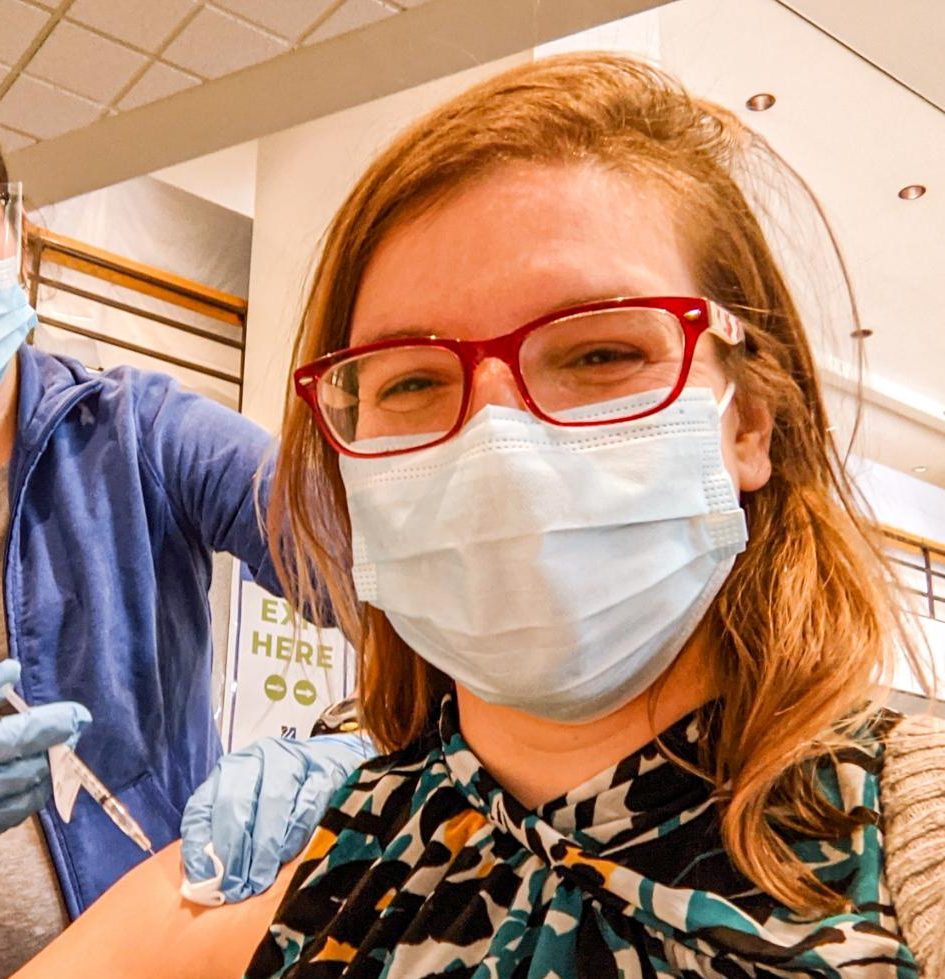 January
Our hopes and dreams for 2021 were dashed rather quickly when a pro-Trump mob stormed the U.S. capitol in an attempt to overturn the results of the 2020 presidential election. Students from Washington, D.C., and surrounding areas said they were "terrified" watching the events unfold. 
A sparkle of hope appeared on the horizon when Massachusetts announced its vaccine rollout plan, enabling some campus police officers and health center staff to get vaccinated. President Joe Biden was inaugurated, prompting widespread relief amongst Emerson students. 
Health experts praised Emerson's reopening plan—even amid spiking COVID cases. The college also officially launched its presidential search, hiring Storbeck Search to find M. Lee Pelton's replacement—a process that was initially slated to be completed by the end of the spring semester. 
However, we got our first warning of the trouble COVID-19 variants were going to cause, with the Alpha variant beginning to spread rapidly just as cases began to decline. Around the same time, positive COVID-19 tests at Emerson reached levels not seen during the fall semester.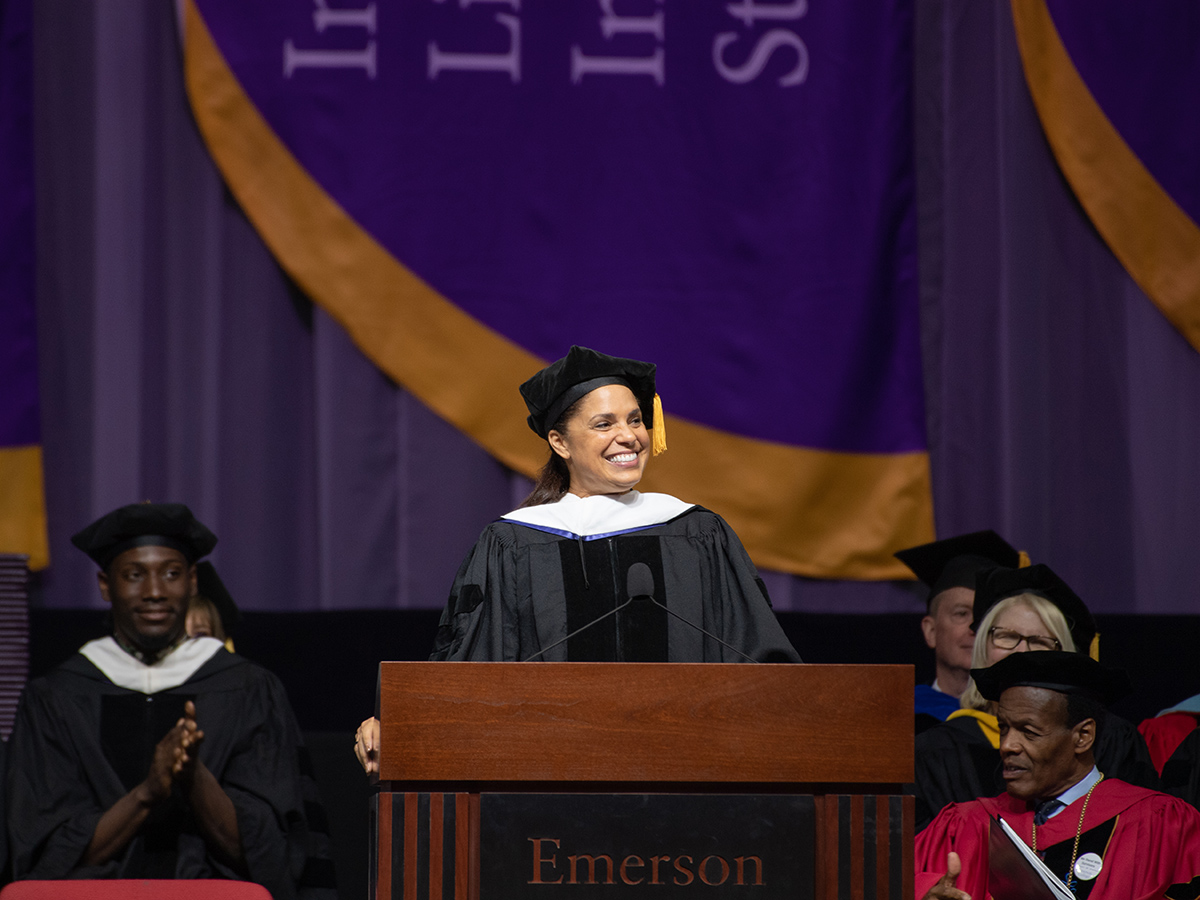 February
February began much quieter than January, with The Beacon reporting on the GameStop stock surge, the Student Government Association hosting its first meeting of the semester, and the iconic Norman Lear earning the Carol Burnett Award. 
Emerson quietly announced that it would be holding its 2021 commencement ceremony virtually—the second straight commencement to be pushed to an online format. The ongoing saga of the Marlboro merger continued, with the former college's Potash Hill campus being resold. 
Then, with COVID-19 cases on campus continuing to rise despite declining statewide numbers, administrators blasted students for contributing to "community spread" of the virus and not following safety protocols. Students sent to quarantine and isolation amid that surge described "abysmal" food conditions, and poor communication from administrators. 
The college issued a lengthy response to the Emerson Students of Color Week of Action and promised to do more for students of color on campus, who had raised concerns about the lack of equity at Emerson on numerous occasions. As hybrid learning trudged on, students with learning disabilities said they had difficulty with the new model—and felt the college didn't do enough to assist them. 
With the month coming to a close, Emerson announced that it intended to continue hybrid learning through the fall semester, prompting widespread disappointment from students. 
Just before the close of the month, The Beacon magazine chronicled the lives of student sex workers at Emerson.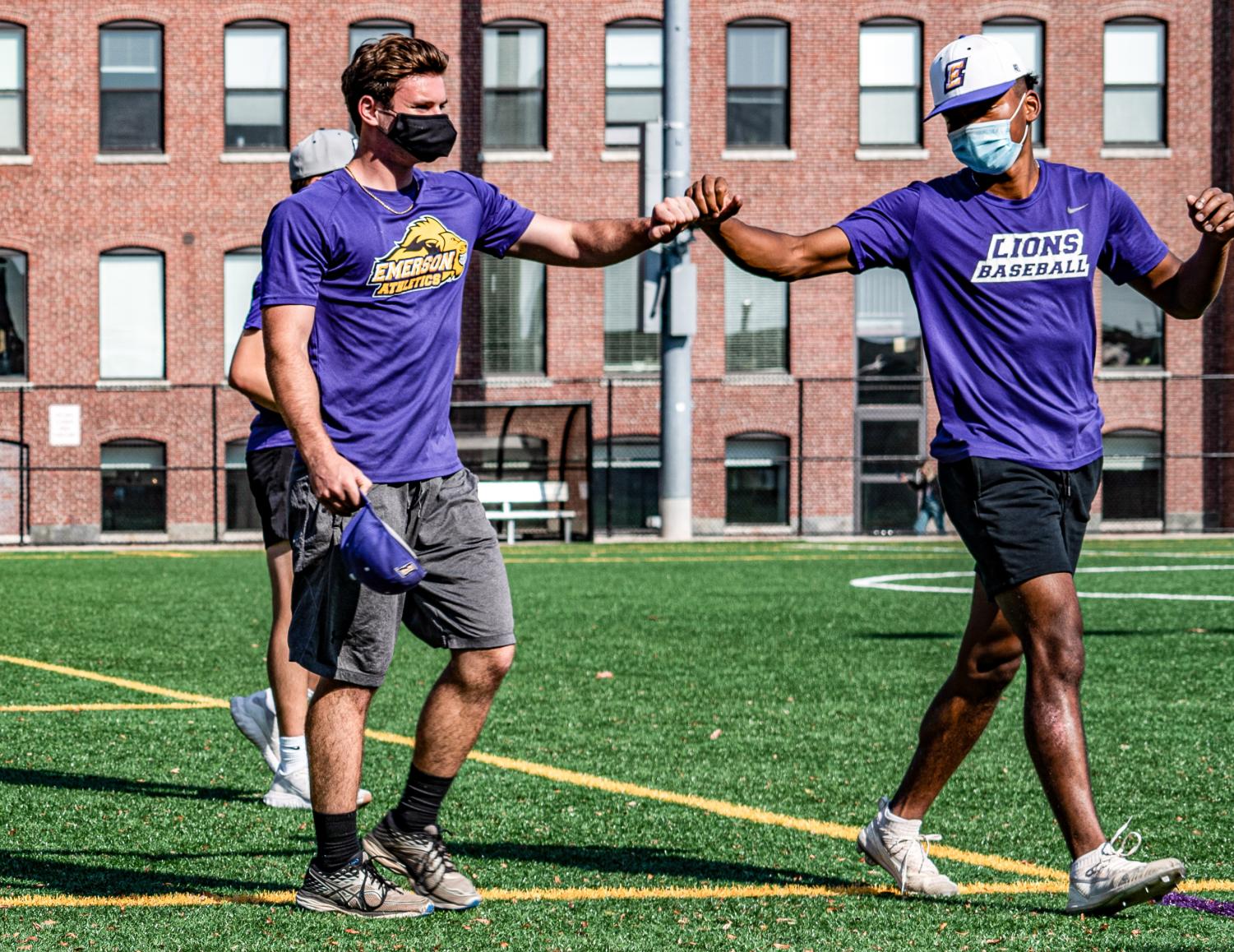 March
Sports at Emerson were cleared to make their (not-so) triumphant return in March, after two straight canceled seasons. With cases declining, administrators hinted that some COVID restrictions might finally be lifted. The Student Government Association began a push for an alternate spring break as more and more students reported feeling burnt out with the unrelenting pace of hybrid classes, which led to the organization passing legislation. The college compromised—offering "wellness passes" and a "flexibility week." 
And just when the saga of the former Marlboro college campus appeared settled, the sale of the campus fell through. 
With the pandemic having dragged on for a year, The Beacon published a 12-page edition examining the toll it had taken on every facet of college life. Then, Emerson dropped two bombs on students within just minutes of one another—the college would be raising tuition once again, and Emerson's vaccine partnership with Tufts Medical Center had fallen through. It's safe to say students were not fans of either announcement. At the end of March, Emerson reversed course on commencement—with former President M. Lee Pelton announcing plans to host an in-person ceremony at Fenway Park.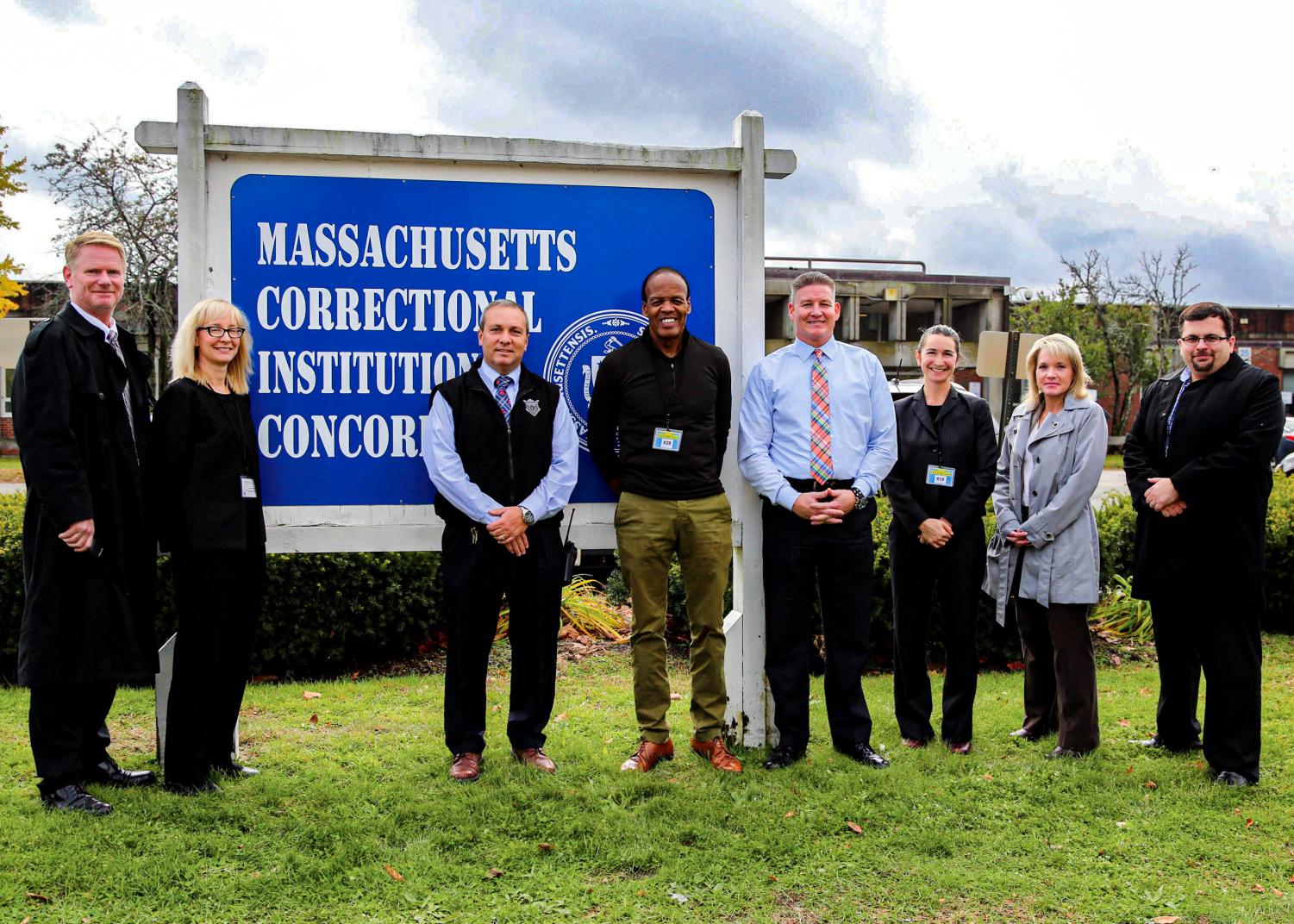 April
With virus cases continuing a steady decline, the Emerson Prison Initiative resumed in-person classes at the start of April. The college's spring break alternatives received less than stellar reviews from students, who said they still felt burnt out. Access: Student Disability Union launched the Access Advocacy Project, which included a list of action items for the college to take to improve campus-wide accessibility.
The first sign of COVID trouble during the spring semester bubbled up at the beginning of April, when college officials canceled all weekend sports activities after a surge in cases on campus. That surge quickly ballooned to the highest ever reported at Emerson at the time—and was reportedly a result of spread within the college's athletic teams. 
The college's theatre community was rocked by the death of Performing Arts Chair Robert Colby—whose students remembered him for his legacy of empathy. 
The virus continued to spread out of control, prompting administrators to cancel all in-person activities for a week. Even through the spread, maintenance staff at the college risked their health to keep Emerson humming. Restrictions were finally lifted a week after they were put in place after positive COVID-19 tests slowed down. Then, the state's vaccine rollout expanded to cover all Emerson students and offer tangible hope for the end of the pandemic. Much like they did with commencement, college officials pivoted away from a hybrid model for the fall semester, instead opting for a fully in-person experience—along with mandating vaccination for all students. 
At the close of the month, alum Erik Messerschmidt won an Oscar for his work behind the camera on "Mank," and Emerson finally began offering COVID-19 vaccines to students. 
And, just in case you thought the Marlboro saga had come to a close, you were delivered a rude awakening when Democracy Builders co-founder Seth Andrew was arrested on federal wire fraud charges.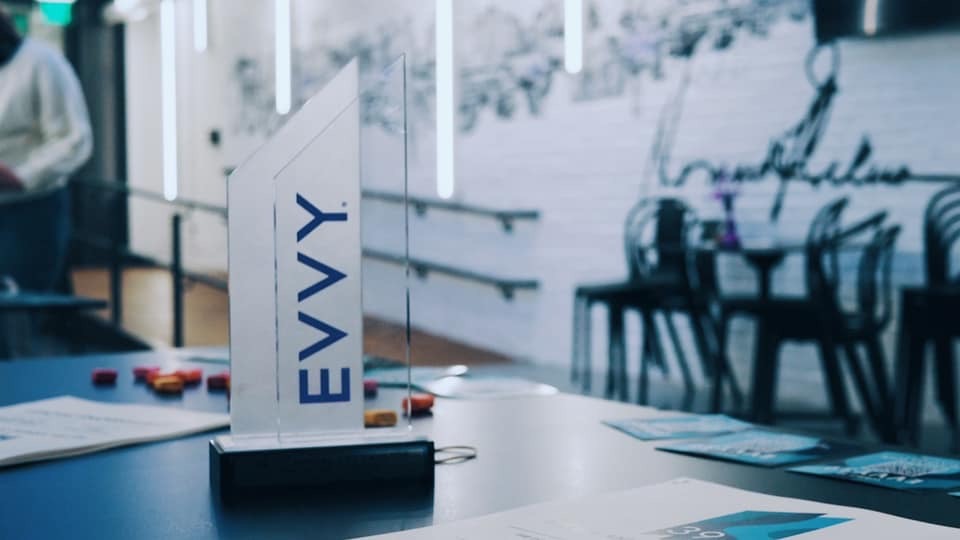 May
The month began with the 40th annual EVVY awards (where The Beacon scored two wins), which were presented through an entirely virtual ceremony that brought together students, alumni, faculty and staff.
With Governor Charlie Baker announcing that Massachusetts would lift all of its COVID-19 restrictions, including the state's mask mandate, it appeared the pandemic had finally released its grasp on the state. The college mourned the loss of sophomore Austin Lopes, an aspiring filmmaker, who died of cancer on May 8. A string of staff and administrator departures began in May when former vice president of diversity and inclusion Sylvia Spears announced she would depart for College Unbound in Rhode Island. 
In a surprising move, Emerson tapped former vice president for IT William Gilligan as interim president, luring the former administrator out of retirement to head the college. With Emerson tightening its housing process, some students turned to domestic partnerships to be freed from the requirement that they live on campus. Just before the end of May, Emerson revealed a slate of new COVID-19 policies for the month of June—including erased capacity limits for all on-campus spaces.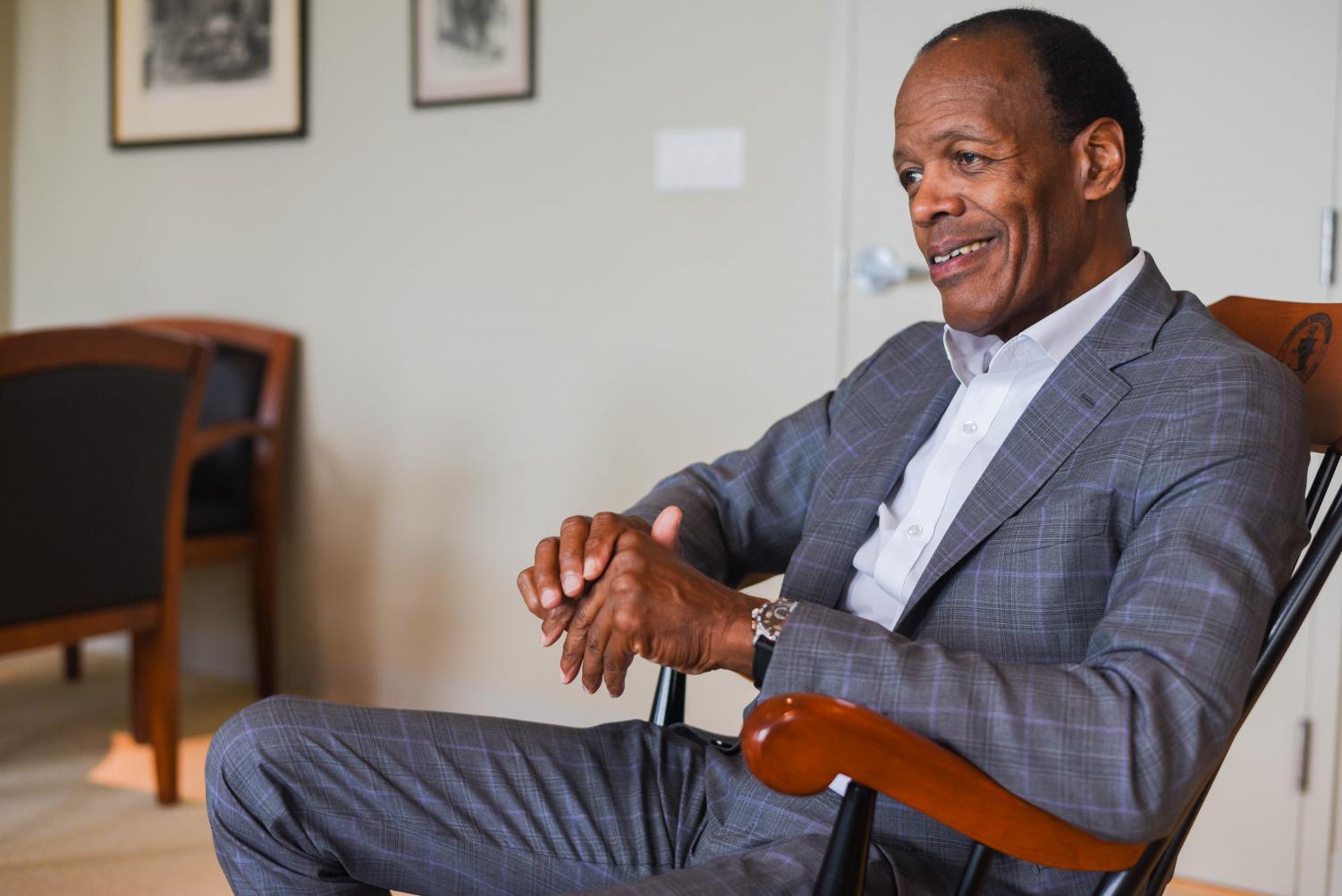 June
The Beacon sat down with former President Pelton days before his departure to head The Boston Foundation. The college's first Black president reflected on his legacy and said he felt the best leaders needed to know when their time was up. Two alumni scored Pulitzer Prizes for their investigative reporting with The Boston Globe. Marine Reservist Samuel London was found guilty of killing former Emerson student Daniel Hollis outside a house party in Allston, and will serve more than five years in prison.
And, with COVID-19 cases falling below 100 for weeks on end, The Beacon ceased daily COVID-19 updates after nine months. (Though that decision might be reversed, keep your eyes peeled).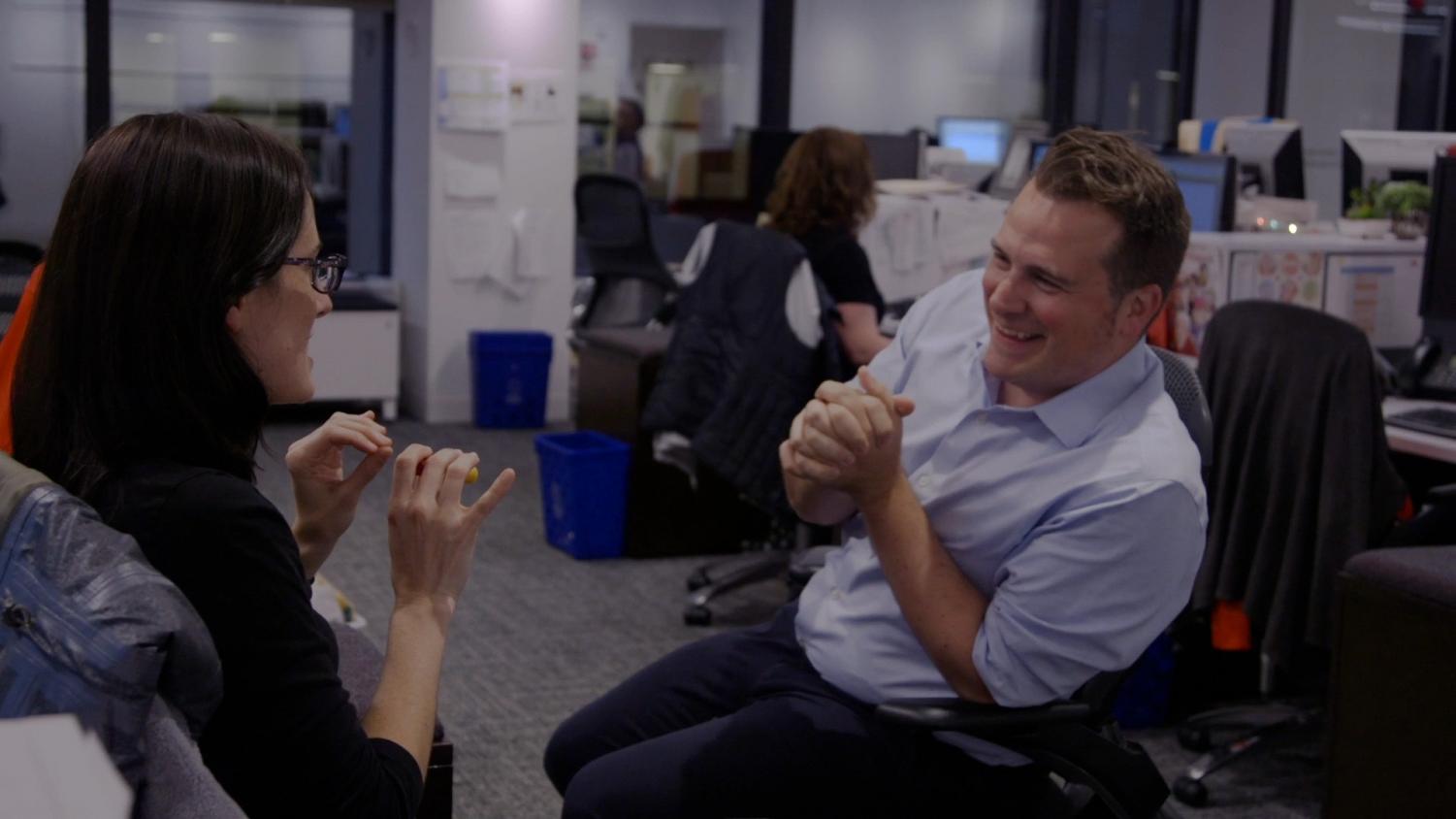 July 
Emerson's Pulitzer prize-winning alums said the culture at the college helped prepare them for success in the field. With COVID-19 cases at their nadir, Emerson dropped its mask requirement for those visiting campus facilities, though administrators reinstated the college's weekly testing requirement for the fall semester. A number of staff and faculty members announced their departures in July—Cheryl Owsley Jackson, Jack Casey, Erika R. Williams, Katerina Gonzalez Seligmann, and Greta Spoering all revealed plans to take positions elsewhere. Students expressed widespread disappointment after Emerson revealed that it would no longer allow them to use Board Bucks at off-campus restaurants. And, Emerson extended the search for a new president—a process that is ongoing more than a year after Pelton first announced his intent to depart. The college's vaccination requirement was then extended to staff and faculty.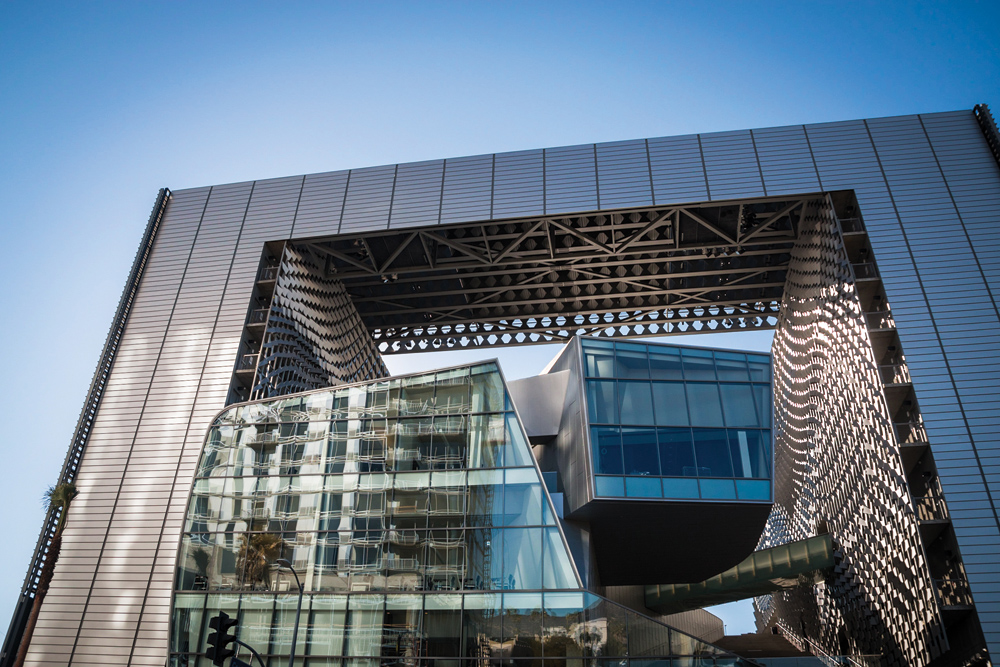 August
The Beacon wrote about how Emerson has been a gentrifying force in the downtown Boston area. Former performing arts professor Jefferson Fietek pleaded guilty to sexually abusing a number of his former students while he worked at Anoka Middle School for the Arts in Minnesota. Acting Title IX Coordinator Ryan Milligan joined the growing number of departures, opting to take a position at Phillips Academy in Andover.
After it was forced to shutter for both the fall and spring semesters, Emerson Los Angeles finally welcomed students back for its inaugural summer program.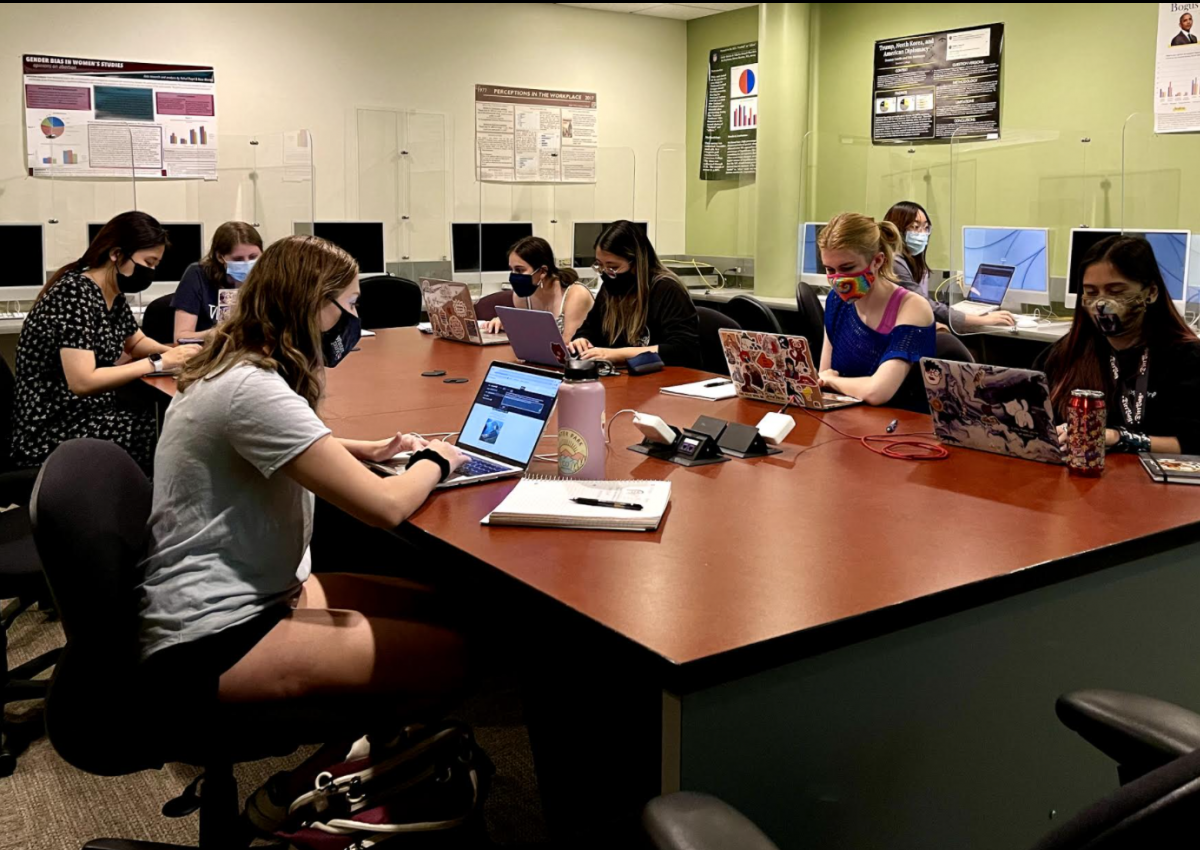 September 
September once again brought the return of students to campus amid the pandemic—this time, with the promise of in-person classes and vaccinations fueling hopes of a normal semester. An Afghan princess, who graduated Emerson in 2004, reflected on the legacy of her country in the wake of the collapse of the Central Asian nation's government. Student-athletes were thrilled to get back on the field and compete after a lost 2020 season. With mandates in place, Emerson reported that 96 percent of community members had been vaccinated against COVID-19.
A Holbrook man was found guilty of the hit-and-run death of Emerson student Lucas Flint in 2018. International students expressed relief after a Trump administration policy that would've limited their time in the US was reversed. Former provost Michaele Whelan announced her departure for Wheaton College. The Beacon launched a special section focused on the 20th anniversary of the 9/11 attacks.
With virus cases still prevalent on campus, Emerson extended its mask mandate indefinitely. The union representing Emerson staff members continued its push for a return of the benefits they gave up to help the college survive the pandemic. 
And, three alums scored Emmy awards for their work across the television industry.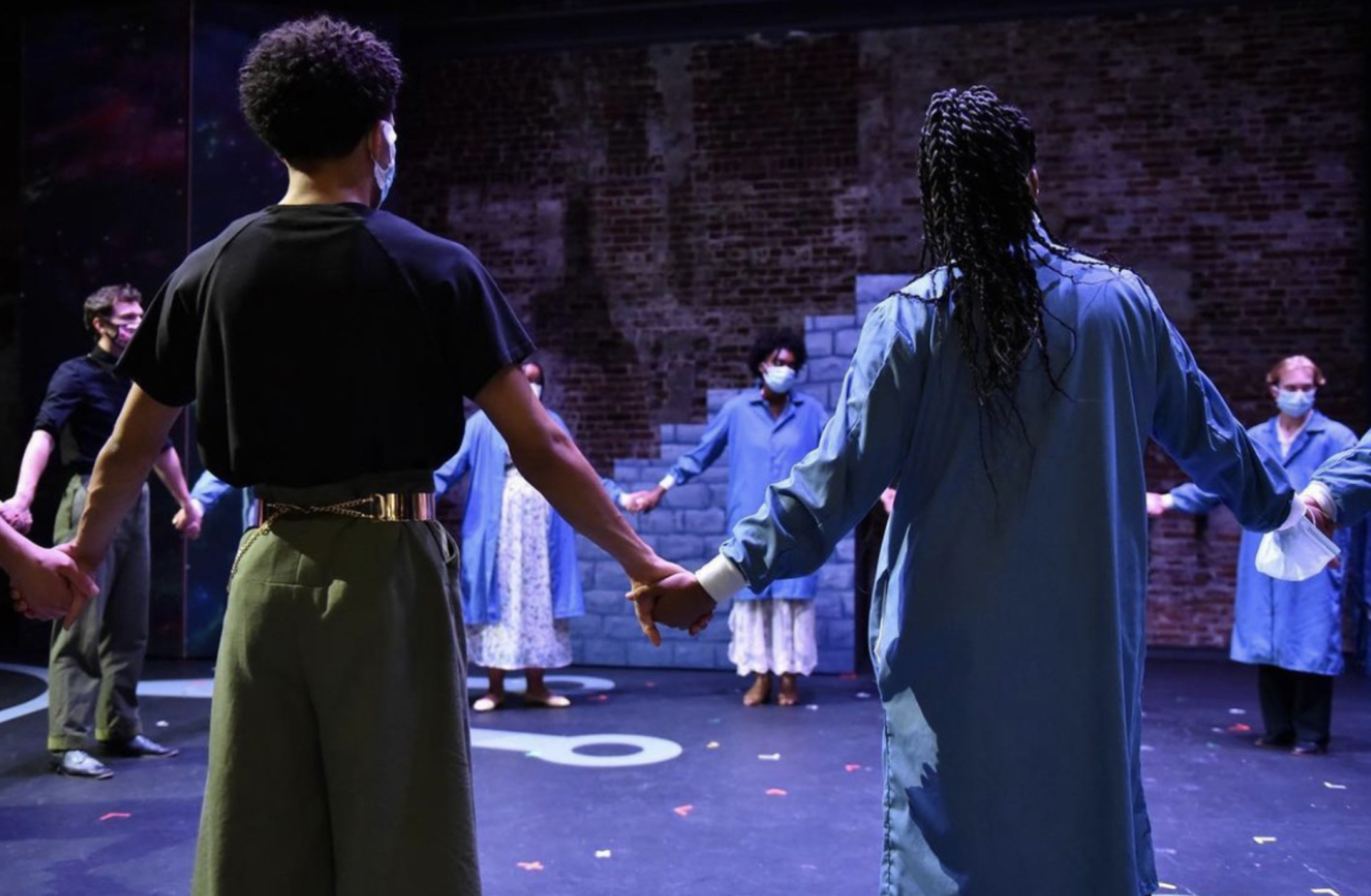 October
Emerson Stage brought live theater back to the Boston Campus in October with the debut of their production of "The Late Wedding." In a sit-down interview with The Beacon, Interim President Gilligan laid out his goals for the college and his tenure in the presidency. Students ventured out into the broader community—volunteering at the St. Francis House. Emerson's Turning Point USA chapter sparked a Sinophobia controversy after distributing stickers with language that many said reflected harmful stereotypes. As the college continued to rebound from the pandemic, the Bright Lights Film Series held an in-person screening. 
The saga of the former Marlboro College campus appeared to come to a close when the property was sold to the Marlboro School of Music just before the end of September. The Boston Marathon made its triumphant return in October—with runners flocking from across the country to take part in the historic event. Antisemitism once again rocked Emerson's campus when a Hillel poster was vandalized, prompting fear amongst the college's Jewish community. Another seminal athletic event returned in October, with the Head of the Charles Regatta once again taking over the Charles River in the middle of the month.
With October coming to a close, Emerson shifted to a pooled testing model in an attempt to streamline the COVID-19 testing process and save money on testing costs. Meanwhile, students were overwhelmed by the return of in-person midterm exams.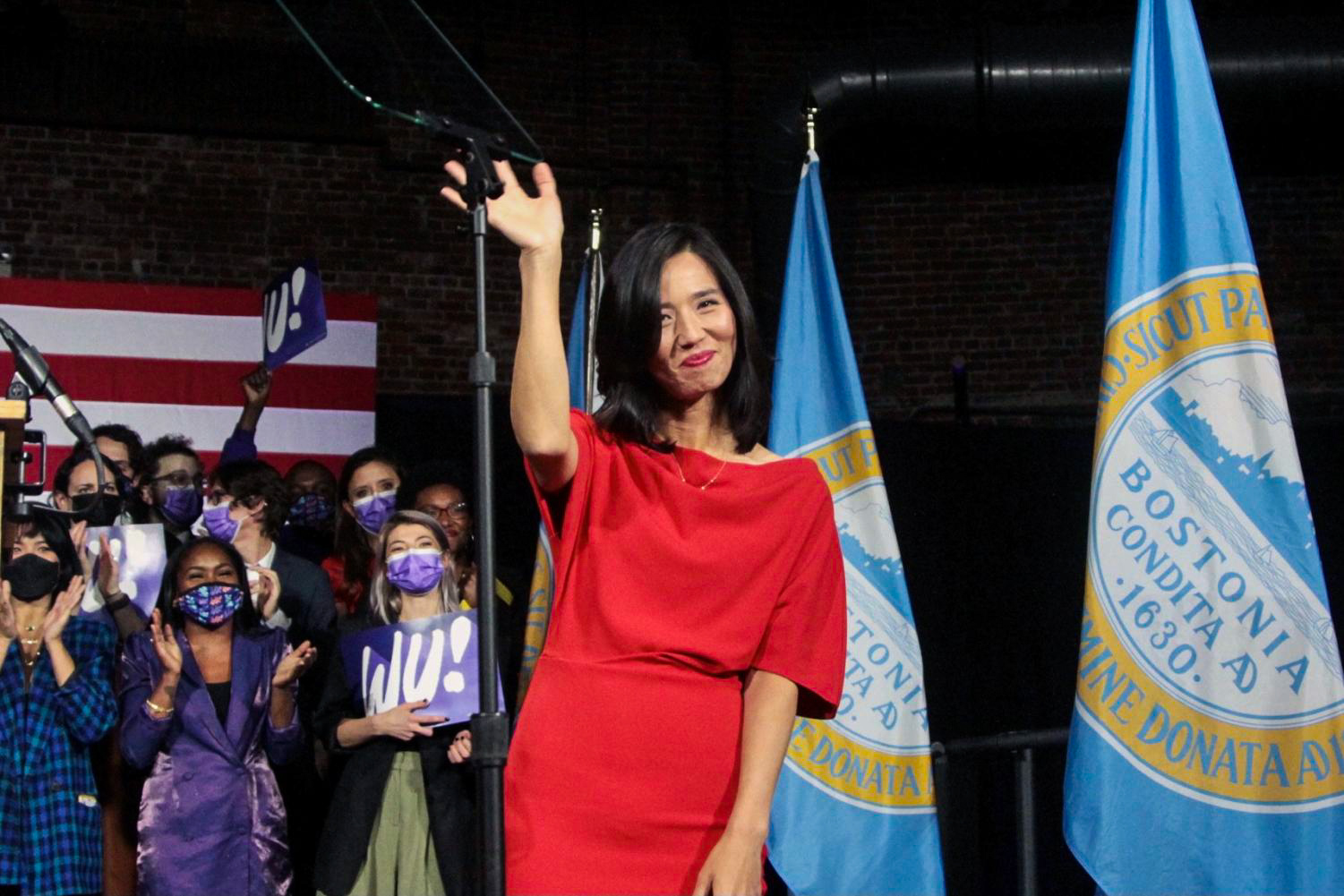 November
November was a historic month for the city of Boston, with Michelle Wu becoming the first woman and first person of color to be elected to the mayoralty. Wu's wasn't the only election The Beacon reported on this month, as senior Richard Fucillo became a town councilor in his hometown of Winthrop, Mass. after launching an unsuccessful campaign for state senate earlier in 2021. Alum Jonathan Graziano and his pug Noodle took over the internet this fall, declaring each day a "bones day" or "no bones day" with the intent of telling viewers on TikTok what kind of day they were going to have. Emerson reported a massive increase to its endowment, though administrators cautioned that the finances would have little impact on students' lives. Fietek, the former professor, was sentenced to 30 years in prison.
With virus cases slowly rising again, students at the college's Kasteel Well campus said they were unfazed by the lockdown imposed by the Netherlands. Mirroring a statewide trend, positive tests at Emerson began ticking up in November, though administrators said they were not concerned.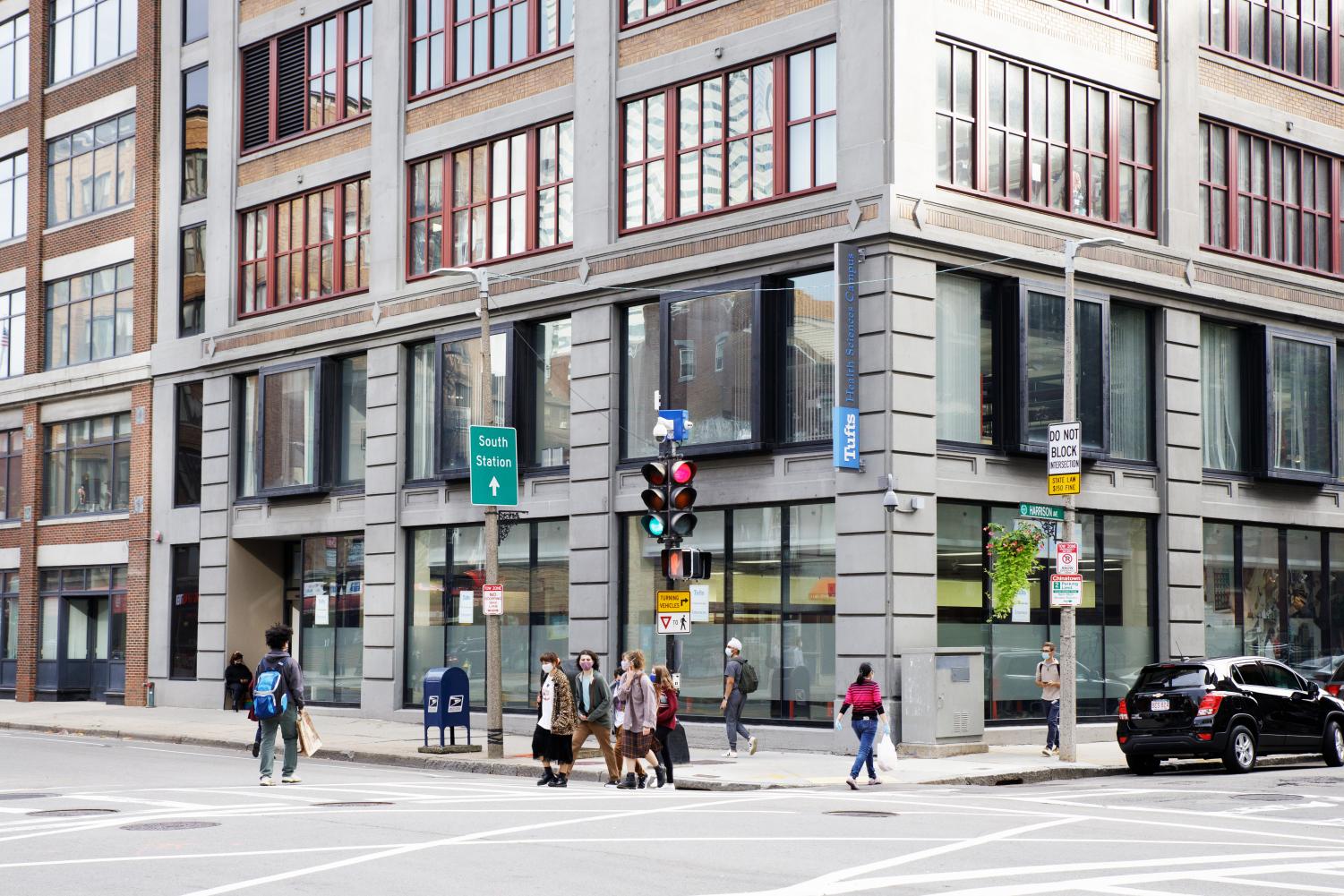 December
The Associated Press advises against cursing, but being the editor of this paper for a few more hours, I'm making an executive decision to override the stylebook. December was the month where things went to shit. 
There were glimmers of light—the Institute of Contemporary Arts debuted two new exhibits that prompted thought and examination. Guy Fieri opened a new restaurant on Boylston Street. It finally snowed. 
But mostly, things were bad. Two Emerson students reported being the victims of an armed robbery in the public garden. Downtown Convenience was robbed at gunpoint. The Omicron variant was detected in the Netherlands, then Massachusetts. Experts said the variant had "global spreader potential." Amid the fear prompted by the variant, Emerson mandated booster shots ahead of the spring semester. 
Then, shit hit the fan. Emerson reported 27 new positive tests in one day—as well as 49 active cases among community members, as COVID-19 tore through the community on a level never-before -een. As cases continued to spike—both at Emerson and in Massachusetts—college officials moved the first week of spring semester courses online and implemented a slew of new restrictions for the start of the semester. Eventually, Massachusetts crossed the 1 million case marker. 
With all of the ups and downs of 2021, here's hoping 2022 finally brings the normalcy we all crave.